Out of stock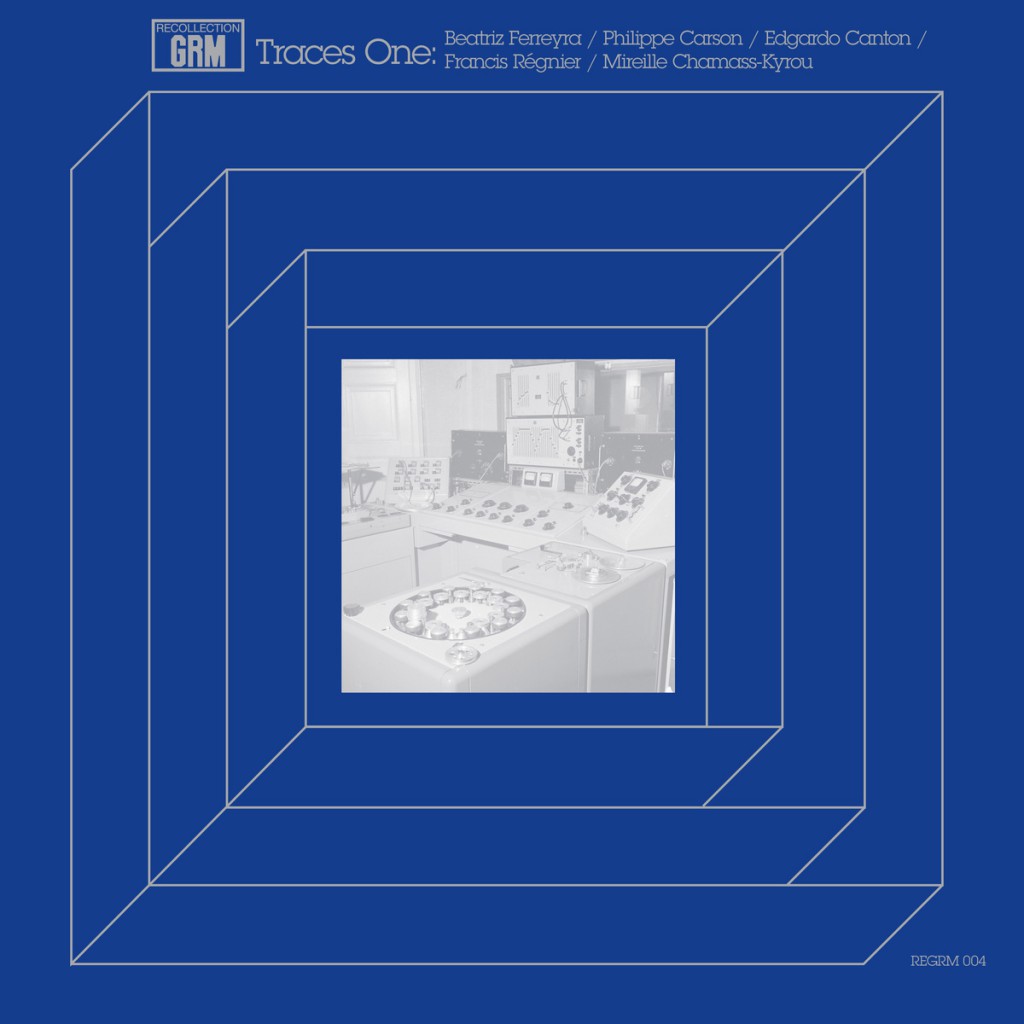 Various Artists - Traces Vol. 1
1.1. Beatriz Ferreyra: L'Orvietan (1970) (12:58)
1.2. Philippe Carson Turmac (1961) (9:45)
2.1. Edgardo Canton I palpiti (1966) (7:59)
2.2. Francis Régnier Chemins d'avant la mort (1968) (4:20)
2.3. Mireille Chamass-Kyrou Etude 1 (1960) (5:09)
1.1 Work composed of two separate movements, the first drawing from electronic sounds, the second from concrete ones. These two sources do not meet, they equally tend towards sound antagonism and a complementarity of spirit.
1.2 This work was created from the sounds of machines of the Stuyvesant factories (Holland). Three movements follow one another: first, the spell of rhythms and a build-up that gradually removes the listener from the mechanical reality. A more animated movement follows, full of contrasts. The third part is a long crescendo in terms of intensity, density and thickness, which results in a paroxysm.
2.2 One of the few works created by Francis Regnier at the GRM, where he was technical coordinator. It is a short piece, composed as a gesture, a dramatic sound blast stretched between two sound lines rising from and returning to silence.
2.3 Three sequences. The first sequence is characterized by an asymmetrical crescendo-decrescendo and a grain that constantly fluctuates. The second sequence is differentiated in density and size of the elements: Giant molecules, more defined constellations and fine dust sound. They gradually condense in the third sequence as a kaleidoscopic stretto.
Digital Transfer: Jonathan Fitoussi. Cut by Rashad Becker at Dubplates & Mastering, Berlin, June 2012. Layout: Stephen O'Malley. Translations: Valérie Vivancos. Coordination GRM: Christian Zanési & François Bonnet. Executive Production: Peter Rehberg.
Medium: LP
Related Products