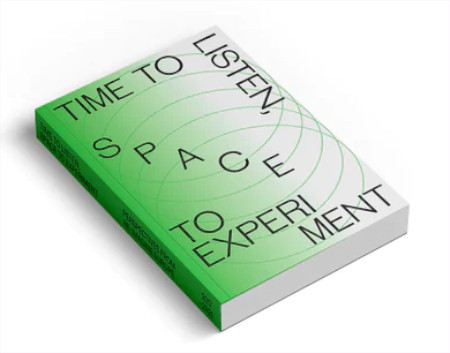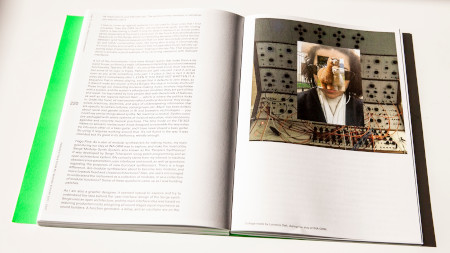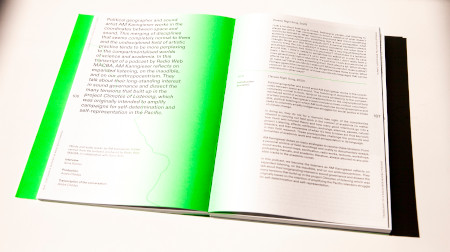 Arie Altena, Lili Elias & Annette Wolfsberger (Eds.) - Time to Listen, Space to Experiment: Perspectives from Re-Imagine Europe 2017-2021
This publication concludes the Re-Imagine Europe project, in which 10 cultural organisations collaborated to stimulate both artistic production and audience development. Sonic Acts (NL) were the initiators, Paradiso (NL) coordinated and all this together with Elevate Festival (AT), Lighthouse (UK), INA GRM (FR), Kontejner (HR), Bergen Kunsthall (NO), A4 (SK), Disruption Network Lab (DE) and Ràdio Web MACBA (ES).
The book looks back on a four year programme of collaborative residencies, commissions, symposia and workshops across Europe. Different ways of doing led to different kinds of outputs. Taking time to listen to each other, and doing things collaboratively, created a togetherness involving different agents and actors. It was supported by Creative Europe, an EU project.
The printed publication features contributions from a.o. Arie Altena; Marja Ahti; Barby Asante and Maria Rusinovskaya; Davorka Begović and Nenad Sinkauz; Manuel Beltrán and Nayantara Ranganathan; bod [包家巷], Marta & Tea Stražičić; François Bonnet; Roc Jiménez de Cisneros, Lucrecia Dalt, Matías Rossi and Tiago Pina; Aliyah Hussain and Anna Bunting-Branch; Nikima Jagudayev; AM Kanngieser; Kali Malone; Polina Medvedeva and Andreas Kühne; BJ Nilsen; Anna Ramos; Karolina Rugle; Steal this Poster; Rian Treanor, Jiří Suchánek, Slávo Krekovič, and Ľudovít Nápoký; Chris E. Vargas; Lucas van der Velden; Jennifer Walshe; and Annette Wolfsberger.
Fresh design in fluorescent green on the cover, which never really comes across in digital images.. 320 pages paperback, published in 2021.
Medium: Book
Related Products