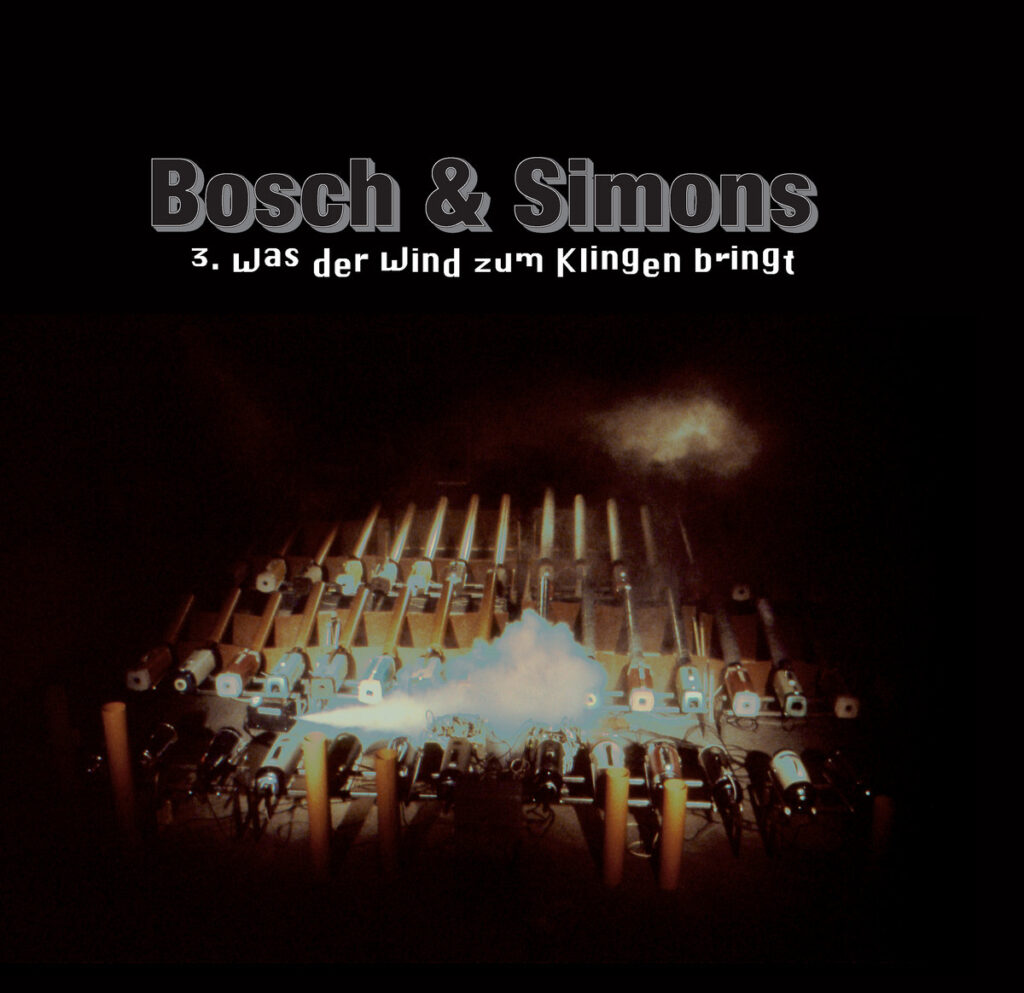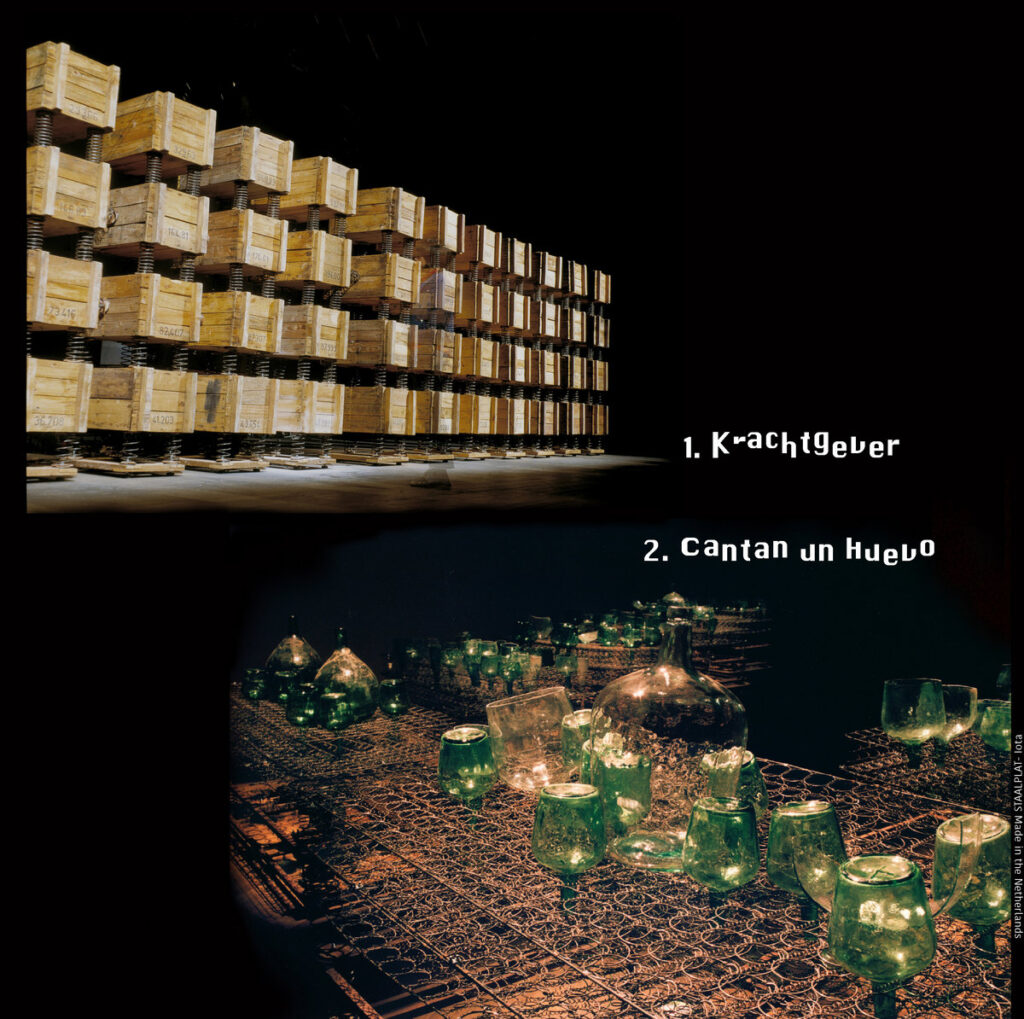 Bosch & Simons - Three Music Machines
Peter Bosch and Simone Simons have been involved in performances, concerts and theatre productions. Since 1990, however, they have focused in particular on the development of autonomous "music machines". Collected on this release from 2023 are exclusive recordings from the past, skilfully remastered by Radboud Mens.
About the three works
A. "Krachtgever" ("Invigorator", 07:56) was built with 56 boxes and a total width of 12 metres, and presented for the first time at the OK in Linz, Austria, September 1998 to celebrate the Golden Nica, the price Bosch & Simons won at Prix Ars Electronica 1998. The boxes are joined together with metal springs, both horizontally and vertically. One oscillating motor is attached to each stack. These motors are driven by a computer that, by varying the speed at which the motors rotate, evokes interferences between the stimulated vibratory and resonant frequencies of the construction. This recording was made in 2013 in Boerderij Oud Brabers, Burghsluis.
B. "Cantan un Huevo" (14:13) consists of a number of independent vibration units, each with a complex behaviour. Hundreds of metal springs, originally tied together to serve as a mattress, form an extremely complex surface when put into movement. A light-weight oscillating motor causes glass bottles, placed on these mattress springs, to rattle against on another. Only glass is heard. This recording is from 2003.
C. "Was der Wind zum Klingen bringt" (23:55) was recorded in Amsterdam in 1990, and for this release mastered by Radboud Mens. Using 16 open PVC-pipes, 16 metal pipes, 8 closed PVC-pipes and 8 freely vibrating rubbers, different sound groups are created. The arrangement is controlled by a computer which switches the vacuums on and off according to a score which is displayed on a monitor. An apparently unpredictable sequence of timbres, harmonies and dynamics are combined to create the illusion of a living object.
Pressed onto 180 grams vinyl.
Medium: LP
Related Products