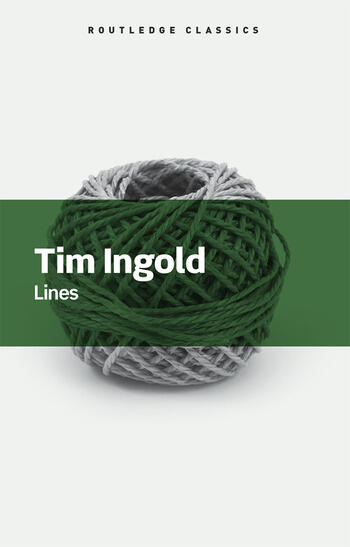 Tim Ingold - Lines: A Brief History
What do walking, weaving, observing, storytelling, singing, drawing and writing have in common? The answer is that they all proceed along lines. In this extraordinary book Tim Ingold imagines a world in which everyone and everything consists of interwoven or interconnected lines and lays the foundations for a completely new discipline: the anthropological archaeology of the line.
Ingold's argument leads us through the music of Ancient Greece and contemporary Japan, Siberian labyrinths and Roman roads, Chinese calligraphy and the printed alphabet, weaving a path between antiquity and the present. Drawing on a multitude of disciplines including archaeology, classical studies, art history, linguistics, psychology, musicology, philosophy and many others, and including more than seventy illustrations, this book takes us on an exhilarating intellectual journey
Tim Ingold is Professor of Social Anthropology at the University of Aberdeen, UK.
'Ingold's eventual incorporation of anthropological examples from eastern Peru is really where we begin to see a master at work – Ingold intimately understands the data and interpretation flows in an engaging way … this is a vibrant read – at times when reading I shouted aloud, 'Yes spot on!' at other times I paced the room and exclaimed in frustration 'No!'. That Ingold's writing can produce such dramatic effects is a testament to the quality of his argument. Do I recommend reading this book? Definitely.'
Cambridge Archaeological Journal
Paperback, published in 2016, 208 Pages.
Medium: Book
Related Products