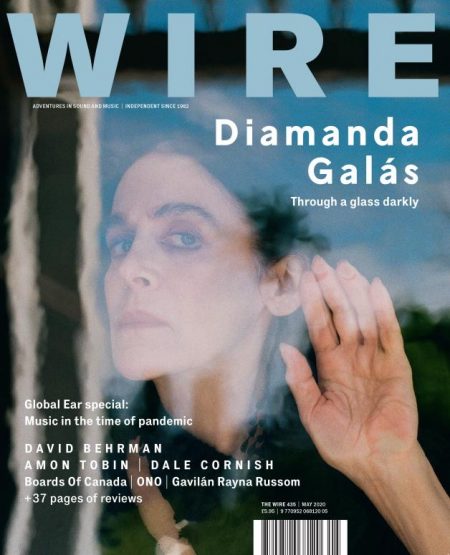 The Wire - # 435
Featuring:
Diamanda Galás: The vocalist, composer and interpreter returns to the subjects of disease and diaspora via new work De:formation and her reissued debut album. By Louise Gray
David Behrman: The career of the composer, performer, producer, artist and instrument builder has taken in some of the most significant advances in contemporary culture. By Julian Cowley
Dale Cornish: Retaining the mordant wit and performative verve of his electroclash days, the Croydon based producer and performer bristles at the cutting edge of UK electronics. By Chal Ravens
Global Ear: Artists, writers and organisers from around the world including Mariam Rezaei, Yan Jun, Mai Mai Mai, Cafe Oto and Bruce Russell respond to the new realities ushered in by Covid-19
Invisible Jukebox: Amon Tobin: Will The Wire's mystery record selection show the Brazilian electronicist fear in a handful of tracks? Tested by Steph Kretowicz
Unlimited Editions: Old Heaven Books
Unofficial Channels: Dubplates
Sheng Jie: The Beijing cellist and composer seeks unseen worlds. By Josh Feola
JC Leisure: Liverpool tape addict puts rave through the wringer. By Antonio Poscic
ONO: Chicago's post-industrial griots say sodom if they can't take the funk. By Dave Segal
Gavilán Rayna Russom: Decay and deep currents inform the work of the New York synth savant. By Steph Kretowicz
The Inner Sleeve: Octo Octa on Boards Of Canada's A Beautiful Place Out In The Country
Epiphanies: Shrimper Records boss Dennis Callaci on his portable cassette player pal
plus of course loads of reviews of new books and records, events etc.
pwrlds
Medium: Magazine
Related Products