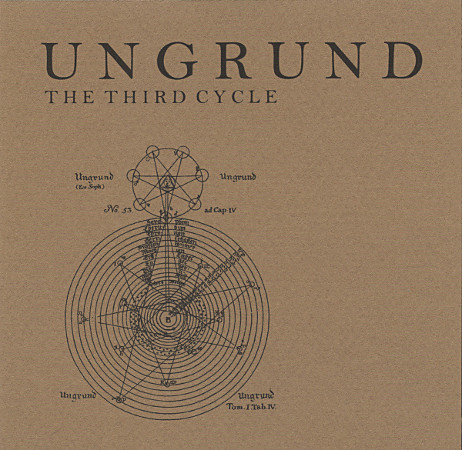 Ungrund - The Third Cycle
U N G R U N D is:
Ernst van der Loo: Max/MSP, Doepfer Analog Modular, Effectpedals & Clavia Micromodular
Léon Spek: Radioscillators, Supercollider & Effectpedals.
UNGRUND came into being out of the unreasonable, the uncalculable, the surrealistic and the plain beastly side of the human spirit. Ungrund, as pure potency, is irrational and free. Out of it is born God. Since God does not create irrational freedom, He has no power over it and is not responsible for it. And it is irrational freedom which gives birth to music. It does this by violating the proper hierarchy of the world. Ungrund is a primordial meonic freedom, indeterminate even by God.
Medium: CD
Related Products