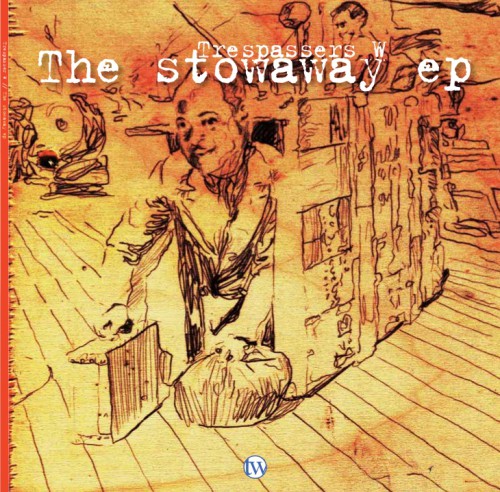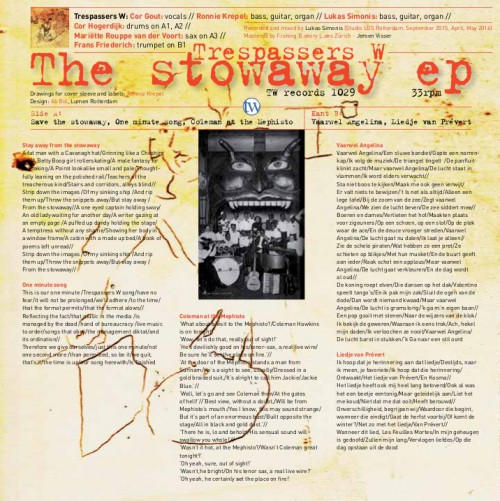 Trespassers W - The Stowaway
What a relief to hear from TW again, the band that since decades has kept The Hague on the post-punk/avant-folk map! This is a 33 rpm 7" EP with five songs. The three songs on the A-side were written by the band. The two songs on side B are covers of songs by respectively Bob Dylan and Serge Gainsbourg, the original lyrics translated into Dutch by Cor Gout.
Cor Gout: vocals // Ronnie Krepel: bass, guitar, organ // Lukas Simonis: bass, guitar, organ
With guests Cor Hogerdijk (drums) on 2 songs, Mariëtte Rouppe van der Voort (sax) and Frans Friederich (trumpet).
Medium: 7"
Related Products