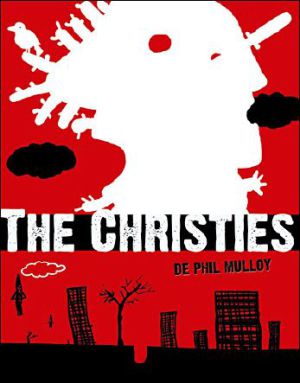 Phil Mulloy - The Christies
French edition by Ed Distribution in Paris, 2007. French liner notes but the subtitles to the english language film are optional.
Mulloy created The Christies series in 2006 using computer animation. This work was rewarded the Grand Prix of the Ottawa Festival for its innovative and unconventional approach, its dialogues and anarchist humour.
Titles:
Allow Me (1970, 4 min)
Eye Of The Storm (1989, 18 min)
Tinfish (1990, 1 min)
Possession (1991, 18 min)
Ding Dong (1992, 1 min)
The Cowboy Collection (1993, 6 min, 16mm)
Laughing Moon (1993/1994, 7 x 30 sec)
Great Moments in Films (1995, 6x15sec)
Anniversary (1997, 15 sec)
Medium: DVD
Related Products