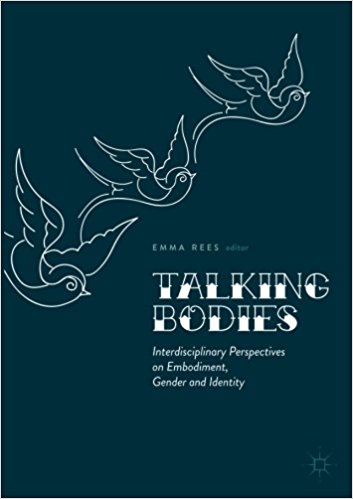 Emma Rees - Talking Bodies – Interdisciplinary Perspectives on Embodiment, Gender and Identity
In this collection leading thinkers, writers, and activists offer their responses to the simple question "do I have a body, or am I my body?". The essays engage with the array of meanings that our bodies have today, ranging from considerations of nineteenth-century discourses of bodily shame and otherness, through to arguing for a brand new corporeal vocabulary for the twenty-first century. Increasing numbers of people are choosing to modify their bodies, but as the essays in this volume show, this is far from being a new practice: over hundreds of years, it has evolved and accrued new meanings. This richly interdisciplinary volume maps a range of cultural anxieties about the body, resulting in a timely and compelling book that makes a vital contribution to today's key debates about embodiment.
Contents:
1. Introduction: Varieties of Embodiment and `Corporeal Style'; Emma L. E. Rees.- 2. Edith Wharton: an Heiress to Gay Male Sexual Radicalism?; Naomi Wolf.- 3. Losing Face Among the Natives: `something about tattooing and tabooing' in Melville's Typee; Graham Atkin.- 4. What the Body Tells us: Transgender Strategies, Beauty, and Self-Consciousness; Marzia Mauriello.- 5.Tattoos: an Embodiment of Desire; Nina Nyman.- 6. Learning Womanhood: Body Modification, Girls and Identity; Abigail Tazzyman.- 7. The Construction of a Personal Norm of Physical and Psychological `Well-Being' in Female Discourse; Maria Krebber.- 8. No Body, No Crime? (Representations of) Sexual Violence Online; Jemma Tosh.- 9. Heteronormativity as a Painful Script: How Women with Vulvar Pain (re)Negotiate Sexual Practice; Renita Soerensdotter.- 10. Queer Wounds: Writing Autobiography Past the Limits of Language; Quinn Eades.- 11.The Trouble with Body Image: the Need for a Better Corporeal Vocabulary; Melisa Trujillo.
Emma Rees is Professor of Literature and Gender Studies at the University of Chester, UK.
Paperback, 233 pages.
Medium: Book
Related Products