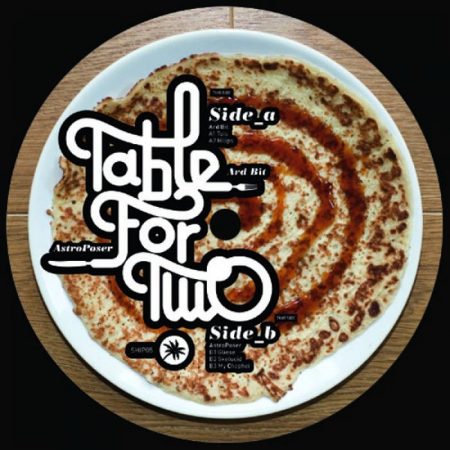 ARD Bit / Astroposer - Table For Two (Split)
Dutch IDM label Shipwrec's number 5, released in 2011. Ard Bit takes rolling bass-driven dubstep into dark and abstract dimensions. Astroposer lightens things up and shows how glitch, hiphop, dubstep and idm sound when you put em all together. Limited to 300 hand-numbered copies, with nice silkscreen printed artwork.
Tracks:
ARD Bit – Tois
ARD Bit – Hilips
Astroposer – Gliese
Astroposer – Skelucid
Astroposer – My Chephei
Medium: 12"
Related Products