Out of stock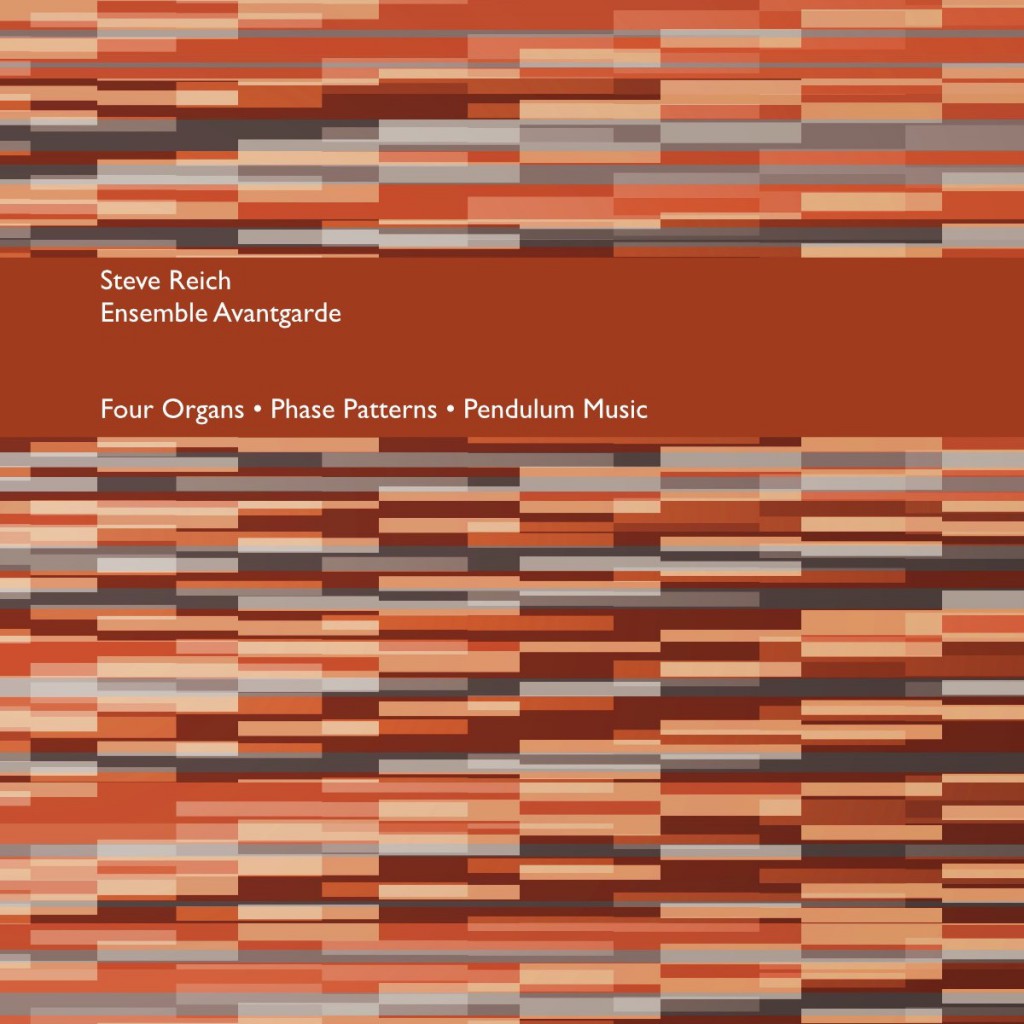 Steve Reich - Four organs. Phase Patterns. Pendulum Music.
Three early compositions (1968-1970) by Steve Reich, one of the most prolific exponents of minimal music, in stunning interpretations by the critically acclaimed Ensemble Avantgarde. Available on vinyl (180gr, gatefold sleeve incl. download code) for the first time ever!
'Four Organs' and 'Phase Patterns' build on short, repeated patterns that gradually go in and out of phase with each other, creating 'a shimmering matrix of sound that is both hypnotic and fascinating in detail' (Allmusic.com) and anticipate Reich's later trademark sound. 'Pendulum Music' is a process piece where only a few starting parameters are given: four microphones are suspended within an array of amplifiers and speakers, then set in motion – the shifts in feedback as they move in space create the music, the results differ with each new performance (as can be experienced listening to the 2 versions here).
Steffen Schleiermacher: organ, piano, electronics. Josef Christof: organ, piano. Michael Obst: organ. Klaus Steffes-Hollnder: organ. Stefan Stopora: maracas. Martin Demmler: electronics.
Medium: LP
Related Products