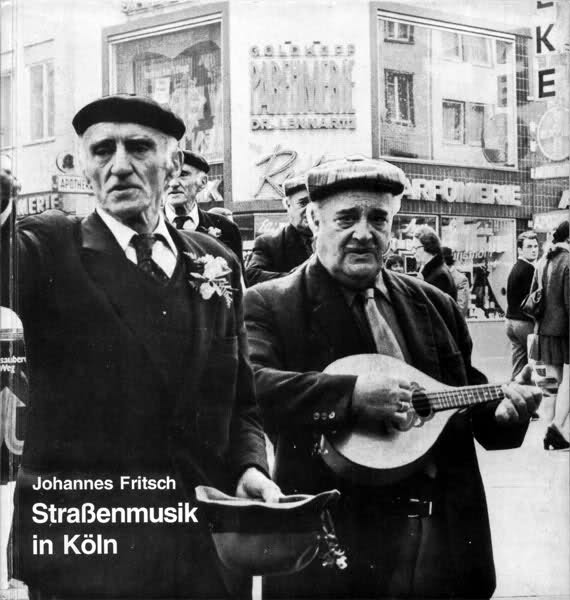 Johannes Fritsch - Strassenmusik in Koeln
In German only. Second edition 2008. Little guidebook to the most important players in the streetmusic scene of Cologne. Interviews mixed with a smidgen of nostalgia. Witness a parade of eccentrics, die-hard entertainers, weatherworn dreamers, operating in the margins of contemporary music: Richard Bargel, Tabernakel, Klaus von Wrochem, Tatsuo Sato, Josef Duerwerdt, Will Tacke und Herzberger, Wilhelm Kuepper and Die drei Rabaue. Representatives of a dying tradition telling their stories of a changing society. With an afterword by the musicologist Alphons Silberman and the two 45 rpm's recordings (produced by the Feedback-Studio) from 1972.
Medium: Book + 2 x 7"
Related Products