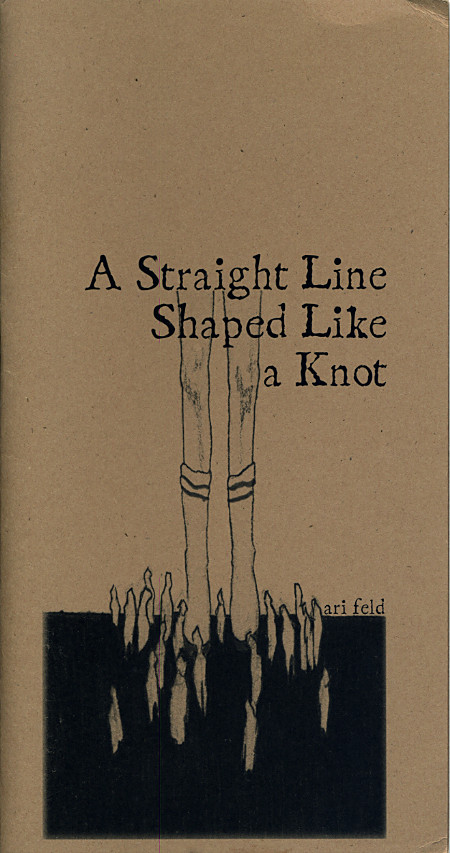 Ari Feld - A Straight Line Shaped Like a Knot
"A straight line shaped like a knot" is a non-sequitur holiday – a trip home and back, a tunnel to and through the American small town landscaped with Lynchian characters barking and drinking and waving and driving along side you. Feld is both haunting and hilarious in his projections and manages to capture something essential about the cultural condition at the same time: toying with the surreal absurdity of our epoch, our degenerative genealogies, the euphoric futility of our hero narratives and the waning beauty of our landscapes. This book is a carousel ride into funhouse oblivion. Bliss yourself, there's no avoiding it.
Tall and skinny on smooth brown cardstock cover, fine interiors, hand sewn, 32pgs.
With illustrations by Amanda Huff
Medium: Book
Related Products