Out of stock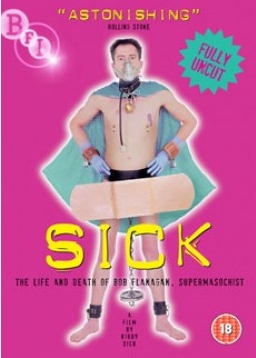 Kirby Dick - Sick
Bob Flanagan was an American performance artist, stand-up comic, poet, and lifelong sufferer of cystic fibrosis. He was also a masochist, who found that his S&M experiences helped manage the pain of his illness.
Kirby Dick's internationally acclaimed award-winning 1997 film follows Bob and his wife, Sheree Rose, through the last years of Flanagan's life. It is deeply moving, often hilarious profile of a unique artist, giving an insight into Flanagan's warmth, courage and sense of humour.
This BFI DVD edition presents the complete, fully uncensored version of a truly astonishing film that was previously cut by the BBFC for its 2002 DVD release.
Medium: DVD
Related Products