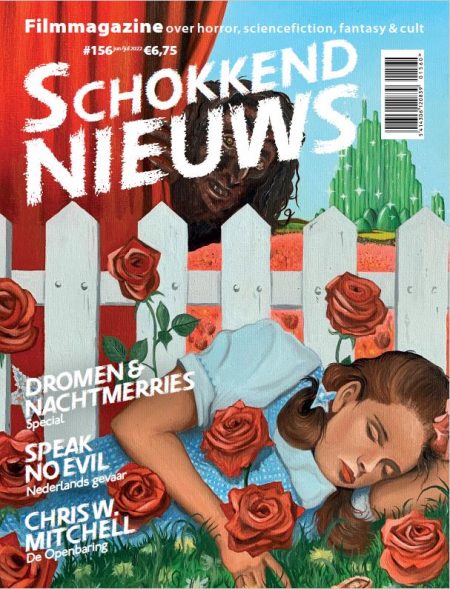 Schokkend Nieuws - 156 (juni/juli 2022)
Special over dromen ( en nachtmerries).
De films van Jordan Peele
Nightmare on Elm Street filmografie en besprekingen
De enorme invloed van The Wizard of Oz op vele films die daarna kwamen, en de rol van dromen daarin.
Paprika / Papurika van Satoshi Kons, anime-klassieker uit 2006.
Medium: Magazine
Related Products