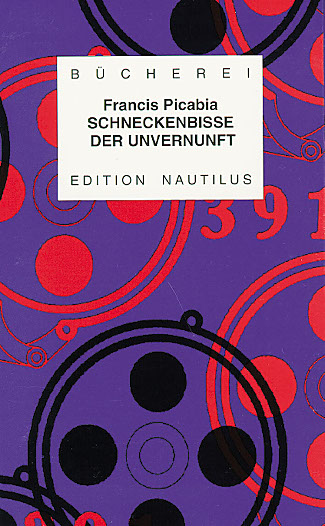 Francis Picabia - Schneckenbisse der Unvernunft
German language edition (no. 45) from the kleine
Bücherei für Hand und Kopf. Francis Picabia was painter and poet. In both disciplines he confronted pretension, convention, and dullness with a mischievous sense of humour. This edition is a compendium to an essential understanding of the man and his work. Besides biography and bibliography, it offers (excerpts from) manifesto's, commentaries, letters, autobiographical sketches, portraits of peers, interviews and poems. Intended for light-hearted amusement, complete with attractive illustrations by Funny Guy himself.
Medium: Book
Related Products