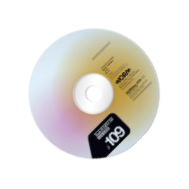 Various Artists - Radio WORM 109
WORM's own monthly compilation that is broadcast by internet and free radio stations worldwide. All they have to do is start the CD, jingles & all. Never a dull moment. All tracks exclusive to this issue.
All contributions this time came from the great Aaron Moore (of Volcano the Bear) representing all his different projects: like amolvacy, Courtis & Moore, Sons of Norway, Textile Orchestra, and moore.
Medium: CD
Related Products