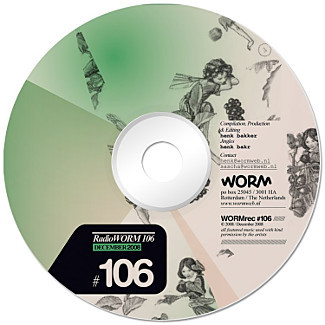 Various Artists - Radio WORM 106
WORM's own monthly compilation that is broadcast by internet and free radio stations worldwide. All they have to do is start the CD, jingles & all. Never a dull moment. All tracks exclusive to this issue.
Features:
Funki 8-bit / abstract dub special with Herrmutt Lobby, Playboy's Bend and Stu, live recordings from Dance to the Bit and Lowriders in September 2008.
mrow : )
Medium: CD
Related Products