Out of stock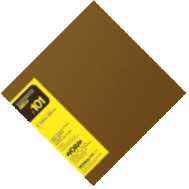 Various Artists - Radio WORM 101
WORM's own monthly compilation that is broadcast by internet and free
radio stations worldwide. All they have to do is start the CD, jingles
& all. Never a dull moment. Compiled by Sonido Martines:
Cumbia Moderna de Soledad, Los Mirlos Sonido Amazonico, Pedro Laza Y Sus Pelayeros, dick el Demasiado, Los Orientales, Los Wemblers de Iquitos, Sistema Local Sound System, Chancha Via Circuito, Damas Gratis, El Hijo de la Cumbia, Los Mirlos, Afrosound, Alika Y la Nueva Alianza, Cumbia Slew, Siete Notas, La Sonora Cienaguera, Los Destellos, Frikstailers, Chico Sonido Psych Cumbia Beat.
Medium: CD
Related Products