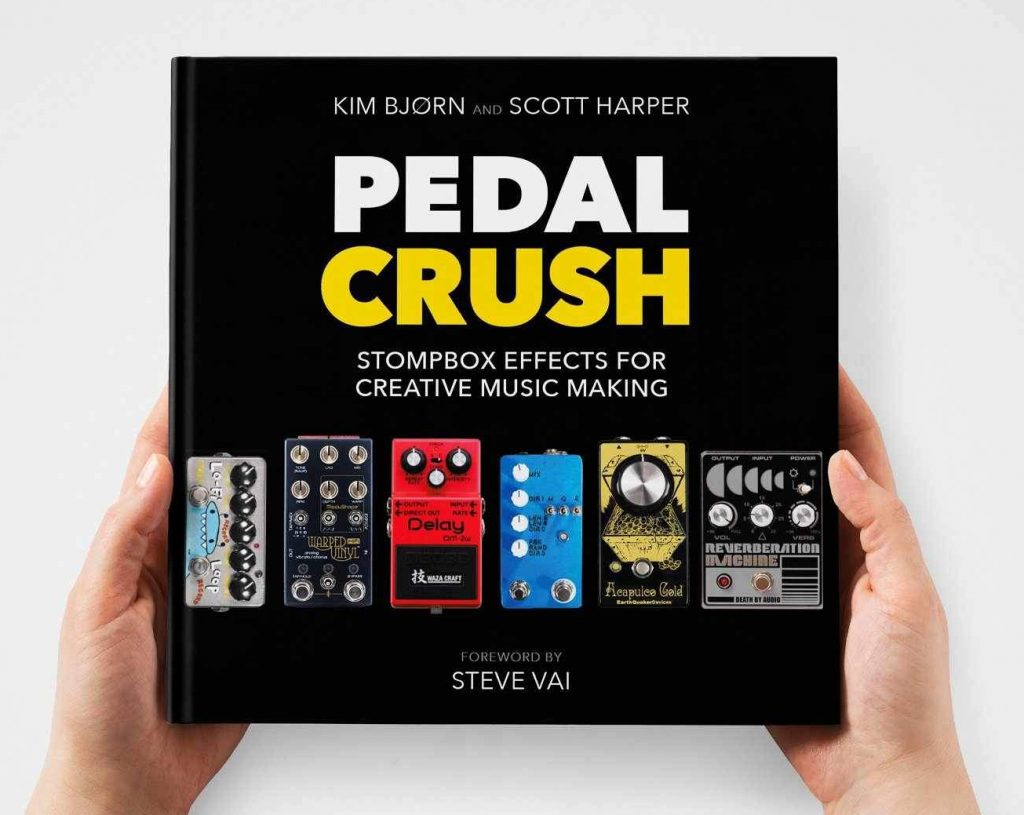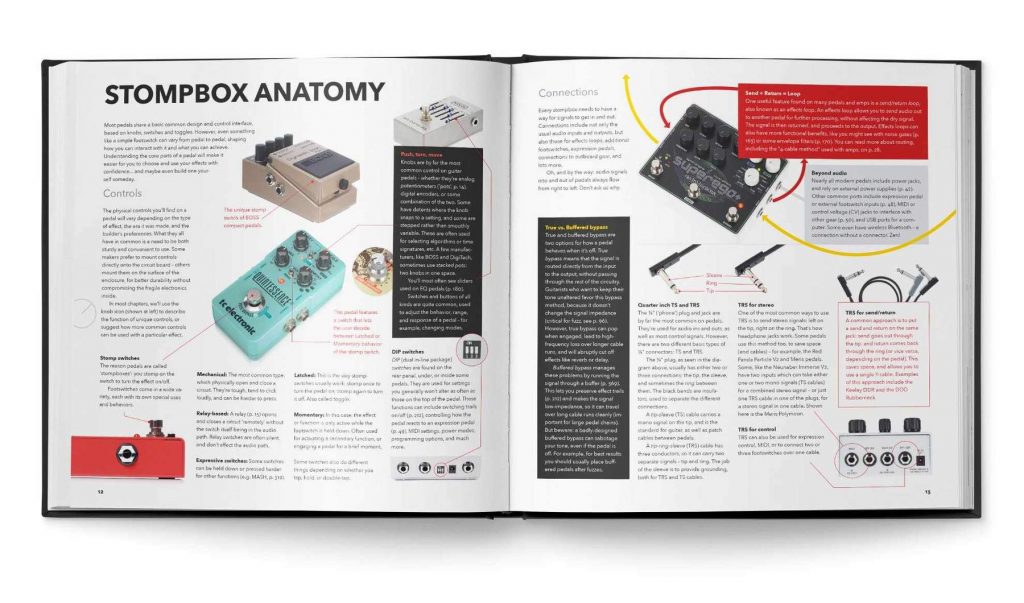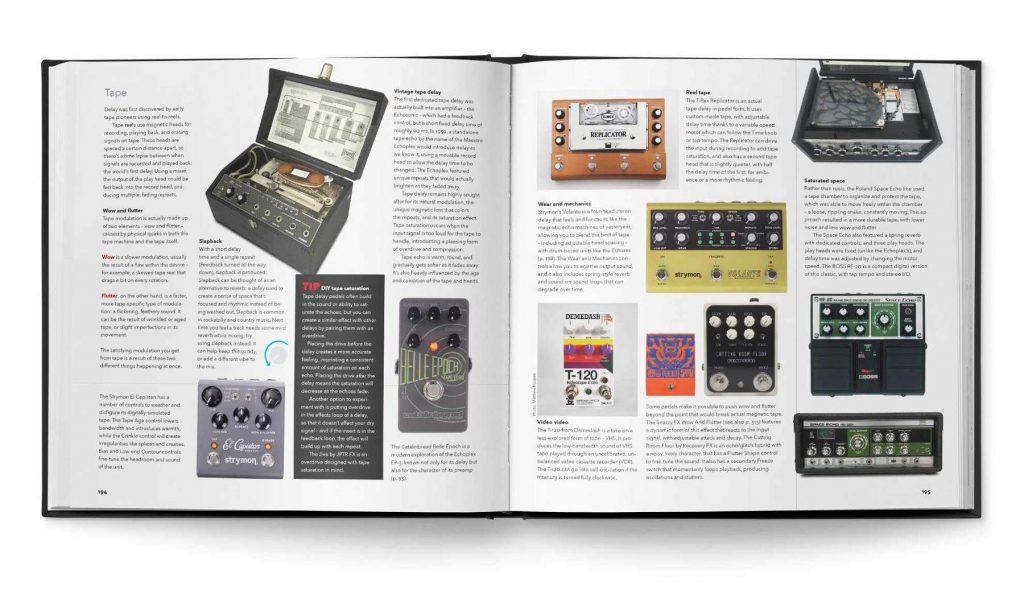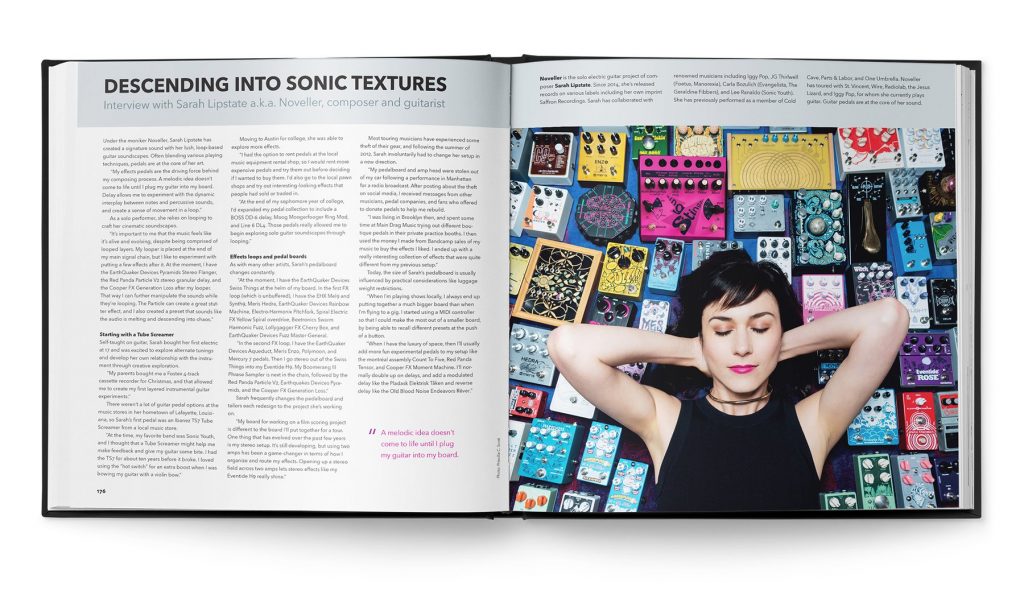 Kim Bjørn and Scott Harper - Pedal Crush – Stompbox Effects For Creative Music Making
Pedal Crush explores guitar effects pedals as a tool for everyone: showing how all musicians – producers, DJs, instrumentalists, vocalists and of course guitarists – can benefit creatively from using stompboxes in different ways. More than 800 pedals! More than 50 artists and makers! More than 200 tips & tricks! Another publication by the people who brought us Patch & Tweak, and Push Turn Move.
Interviews with artists using effects pedals
Meet a range of inspiring artists ranging from known guitar masters to creative artists. Get inspiration from Amulets, Andy Martin, Anne Sulikowski, Daniel Steinhardt (That Pedal Show), Data Choir, David Torn, Dub FX, Ed O'Brien (Radiohead), Gaz Williams, Hainbach, Jennifer Batten, Joe Barresi, Kid Koala, Lara Somogyi, Lisa Bella Donna, Lisa Molinaro, Matt Johnson (The The), Michael Britt, Nels Cline, Nick Reinhart, Sarah Lipstate, Stefan Fast, Trentemøller, Tycho, and Unknown Mortal Orchestra.
Interviews with pedal makers and brands
Meet some of the pedal creators and brands who have shaped the scene: Alexander Pedals, BOSS, Chase Bliss Audio, Death by Audio, EarthQuaker Devices, Electro-Harmonix, Empress Effects, Fairfield Circuitry, Gamechanger Audio, Glou Glou, Hologram Electronics, JHS Pedals, Keeley, Meris, Montreal Assembly, Mu-Tron, Rabbit Hole FX, Red Panda, Reuss Musical Instruments, Spiral FX, Strymon, TC Electronic, and ZVEX.
Tips, tricks, and techniques
Perfect your pedal game with over 200 tips and techniques. These range from simple things like how to order your pedals, to creative ideas, such as how to create sputtering spacial glitches with gated reverb. Plus numerous personal tips from artists and makers.
The book is divided into seven main sections organized by effect type. Each section introduces technical, usable, and audible features of the effect, and ramps up from basic options to effects pedals with more advanced combinations. Mentions of contemporary effects as well as historic touchpoints, vintage rarities, and "oddballs."
INTRODUCTION – effect chain, amplification & integration, power, control, the pedalboard, multi-fx, fx-boards, software
GAIN – Boost, Fuzz, Distortion, Overdrive, Bit Crush
DYNAMICS – Envelope, Compressor, Noise gate
TIME – Delay, Reverb, Freeze, Glitch, Granular, Doubler, Looper
MODULATION – Tremolo, Flanger, Ring Modulation, Rotary, Phaser, Vibe, Chorus, Vibrato
PITCH – Octaver & Tracking, Pitch Shifter, Harmony, Synth
FREQUENCY – EQ, Filter, Wah, Talkbox & Vocoder
Timeline, glossary, and resources
Publisher:
Bjooks
/ ISBN: 9788799999521
Medium: Book
Related Products