Sorry, this product cannot be purchased.
Out of stock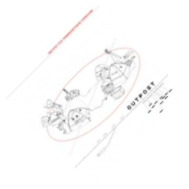 Various Artists - Outpost
SPECIAL OFFER!
The Viennese Institut für Transakustische Forschung has been scrutinising the world of sound & its perception / generation by means of applied objects. Unveiling an unknown world of a different way of hearing and, most important, enjoying it!
Medium: CD
Related Products