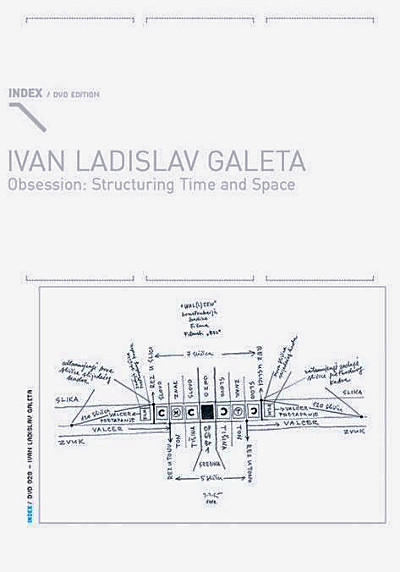 Ivan Ladislav Galeta - Obsession: Structuring Time and Space
Ivan Ladislav Galeta from Zagreb is the neo-Platonist among European experimental film directors. Galeta hides a true chamber of wonders behind the clear, mathematically abstract structure of his films and videos, meticulously compiled rhythmically frame for frame, each work likewise presenting an analysis of the film medium.
Ivan Ladislav Galeta's works that are gathered on this DVD – each and every one, a gem of a film of compositional precision and rigidity – represent the avant-garde's expansion of the concept of structural film in flight from modernism. The falling sun in sfaĩra 1985-1895 is, however, also a symbol for the transgression of this term. Galeta's manic world vessels and Gesamtkunstwerks join a long tradition, a synaesthetic and syncretic tradition, and occupy a special position in the history of avant-garde film.
Films:
01 TV Ping Pong: 1976-1978, video, b/w, 2 min
02 Two Times in one Space: 1976/1984, 16mm/35mm, b/w, 12 min
03 sfaĩra 1985-1895: 1984, 16mm/35mm, b/w, silent, 10 min
04 Water Pulu 1869-1896: 1987/1988, 16mm/35mm, colour, 9 min
05 WAL(L)ZEN: 1989, 16mm/35mm, colour, 6 min
06 PiRâMΐdas 1972-1984: 1984, 16mm/35mm, colour, 12 min
Bonus track: Introduction to PiRâMΐdas 1972-1984, drawings.
Medium: DVD
Related Products