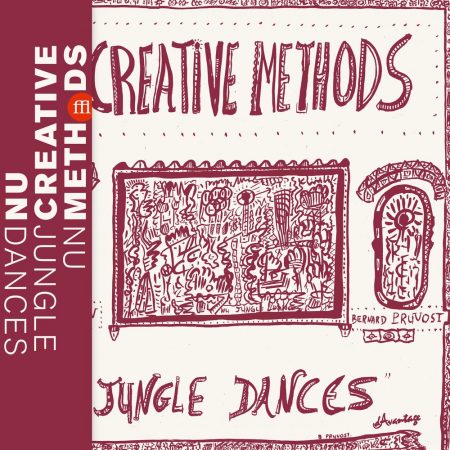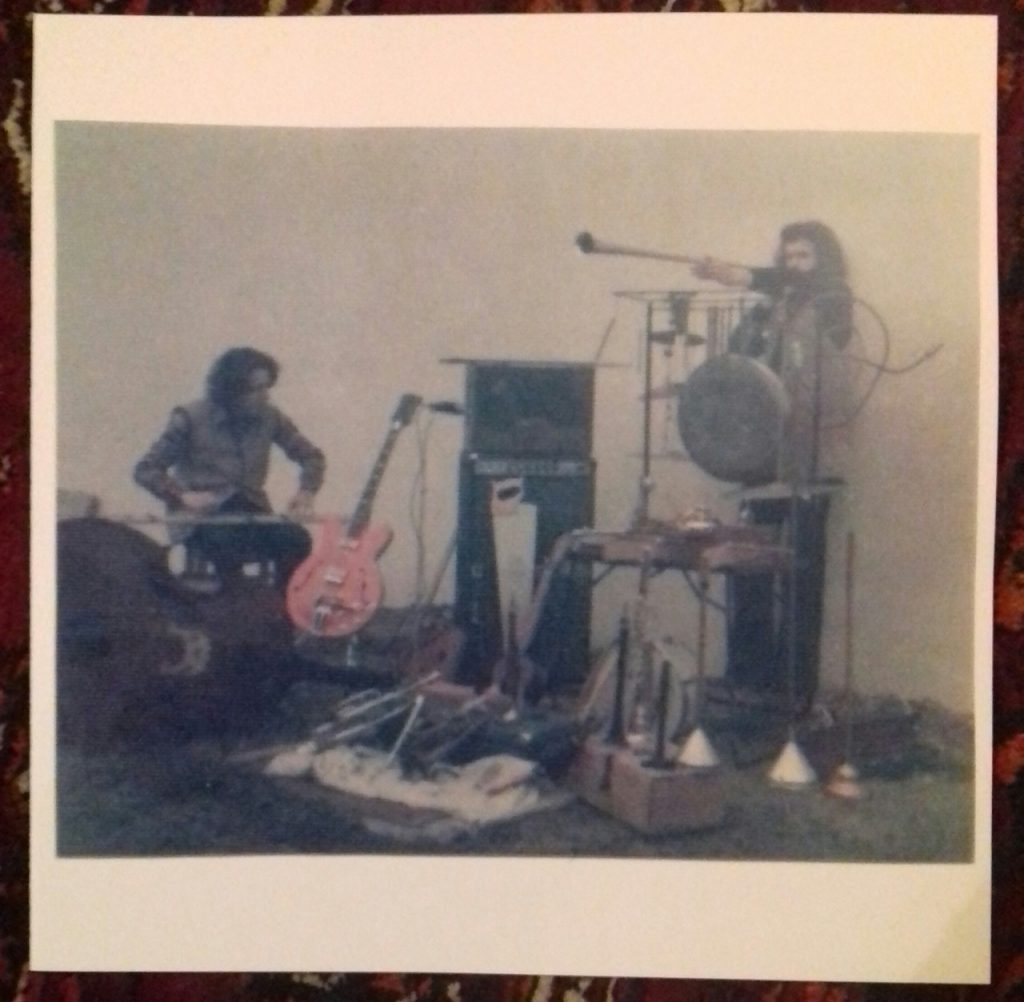 Nu Creative Methods - Jungle Dances
Legendary record from the French scene of the late 70s – playful, free improvisation – and a set that also merges more conventional instruments with a range of other elements – displaying an amazing sonic energy.  Pierre Bastien and Bernard Pruvost play various horns and percussion instruments from around the world – as well as prepared bass and piano, electric guitar, and countless other things – all captured in sound by Daniel Deshays, who may well be the third secret member of the group.
When the second Nu Creative Methods album was released, New And Rediscovered Musical Instruments by Max Eastley and David Toop had already been available for almost three years. Although there was no direct influence, the direction taken by the British and French duos was however the same, combining research and tradition in a quest for a new imaginary folklore.
The name chosen by the pair was deriverd both from «Nu Creative Love» by Don Cherry (from Symphony For Improvisers) and the book My Creative Method by Francis Ponge. The first outlined the route of a free jazz that inspired Pierre Bastien and Bernard Pruvost to trace their own path, while the second, an anarchist creating a bomb with the irrational as gunpowder, tried to invent an intellectual method. Other influences were Oulipo, perhaps 'pataphysics, maybe Locus Solus by Raymond Roussel, the Art Ensemble of Chicago, Harry Partch, New Phonic Art and «Zwei Mann Orchester» by Maurizio Kagel.
Medium: LP
Related Products