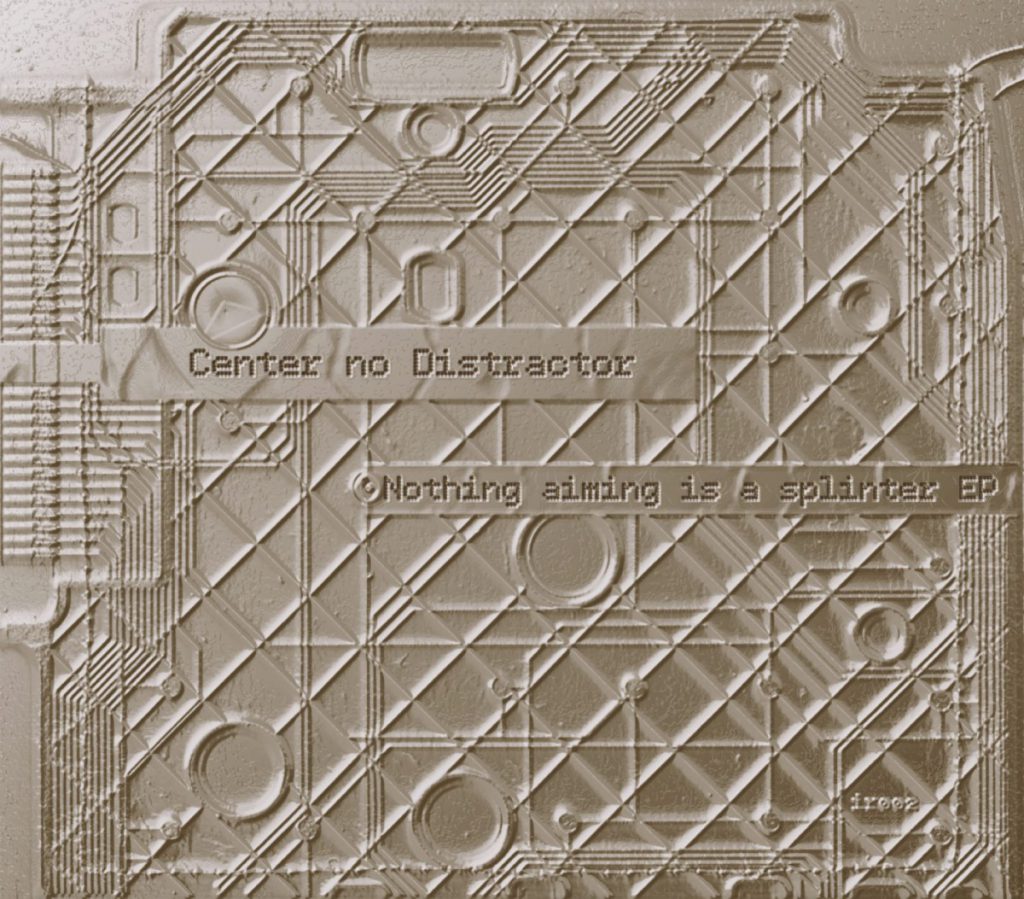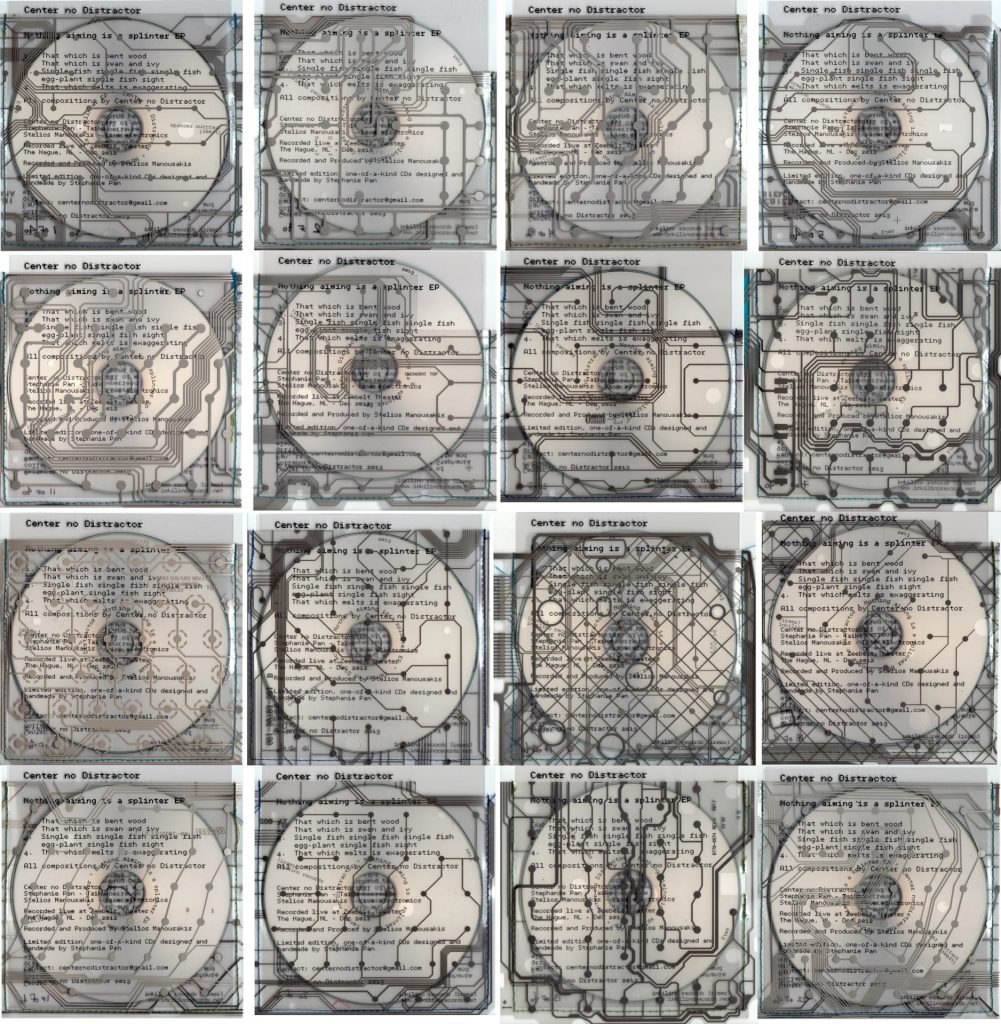 Center No Distractor - Nothing Aiming Is A Splinter
Duo of Stephanie Pan and Stelios Manousakis, with an immersive and intense performance full of evolving soundscapes and fine detail, throbbing percussion, gut-moving bass, and turbulent oceans of sound.
Stephanie plays a self-constructed nagado taiko, made from an oak wine barrel which she built over a period of 1.5 years. Stelios has created a modular instrument using SuperCollider, with custom-made processes and generators tuned for responsive, hands-on playing. Their first EP, in handmade sleeves made from electronic waste (the printed foil normally under your computer keyboard – every sleeve is unique!) was recorded live in December 2012.
tracklist:
01 That which is bent wood
02 That which is swan and ivy
03 Single fish single fish single fish egg-plant single fish sight
04 That which melts is exaggerating
Medium: CD
Related Products