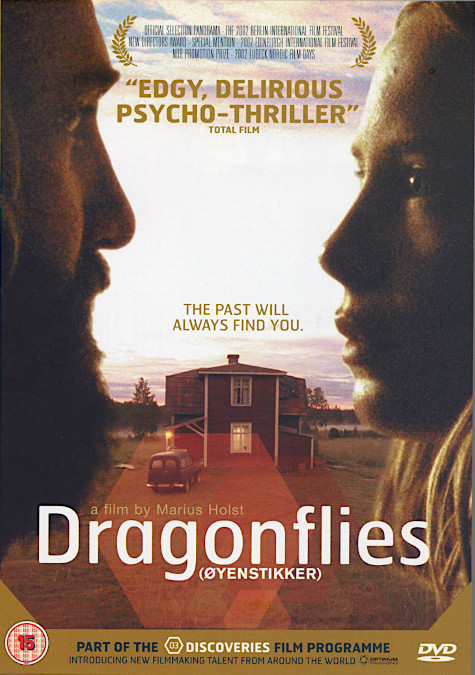 Marius Holst - Dragonflies (Øyenstikker)
Eddie (Kim Bodnia) and Maria (Maria Bonnevie) enjoy an idyllic life in their remote countryside farmhouse. But their happiness is threatened by the arrival of Kullmann (Mikael Persbrandt), an old friend of Eddie's with whom he had committed a crime that landed Kullmann in jail. Feigning friendship, Kullmann attempts to become a permanent fixture in the household – much to Maria´s consternation – but slowly his true motives reveal themselves and a dangerous game of cat-and-mouse begins.
A tense,deeply disturbing study of jealousy and revenge.
Medium: DVD
Related Products