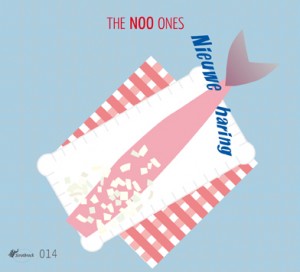 The NOO Ones - Nieuwe Haring
Great cross-culture group of contemporary improvisors/composers who came up with a joyful and fascinating album!
Five musicians, all living in the Netherlands, but from very different musical backgrounds. From India Satyakam Mohkamsing on violin, from Surinam Andro Biswane on guitar, from Scotland percussionist Alan Purves, from Rotterdam Klaas Hekman on bass saxophone and flutes and from Amsterdam Joost Buis on trombone and lap steel guitar. For this album they invited the renowned Shanghai/Berlin based sheng player Wu Wei. He helped to develop this 4000 years old instrument into an innovative force in contemporary music.
The pieces range from light-hearted chamber music and folk, to psychedelic, mysterious songs, allowing much space for the individual instruments. 'Solo for Sheng' for instance is a brilliant thing, proving Wu Wei's great virtuosity.
Medium: CD
Related Products