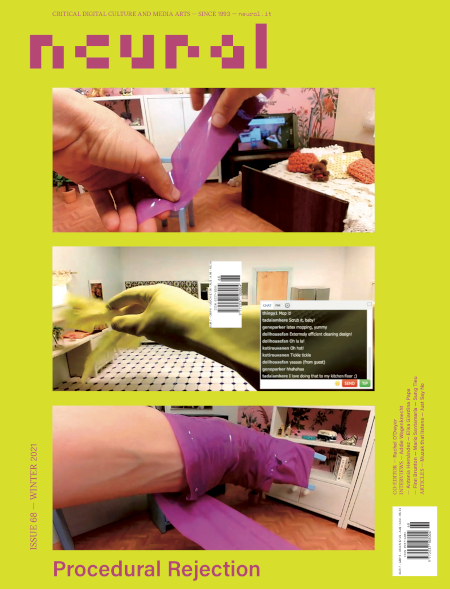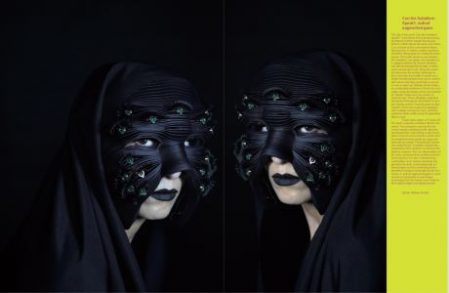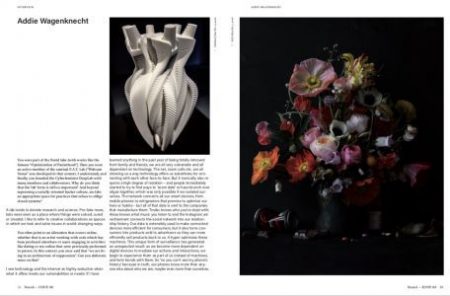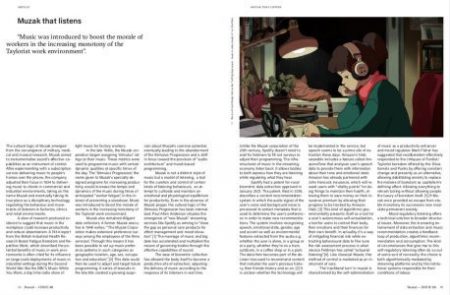 Neural - #68 – Procedural Rejection
Interesting essay by Rachel O'Dwyer: "Just Say No" about refusal, rethinking ways to say no to "The System" aka capitalism and dogmas about what is being useful cq useless.. Furthermore an article on muzak, interviews with Addie Wagenknecht, Mario Santamaria, Finn Brunton, Elisa Giardina Papa and Antonia Hernandez, plus a great deal of reviews of books and projects in electronic culture.
Neural is a printed magazine dealing with new media art, with a peculiar attention to the networked and conceptual use of technology in art (the so-called net.art), hacktivism, or activism using electronic media to express itself, and electronic music, investigating how the technology is involved in music production, consumption and experimentation.
Neural was founded in 1993 by Alessandro Ludovico and Minus Habens Records label owner Ivan Iusco in Bari (Italy). The magazine's mission is to be a magazine of ideas, becoming a node in a larger network of digital culture publishers. The magazine is also committed to give its topics a proper visual frame: focusing on graphic design and how it could have expressed the electronic culture in a sort of printed "interface", exploiting at the same time the "sensorial" possibilities of the printed page.
Medium: Magazine
Related Products