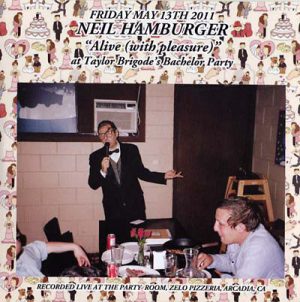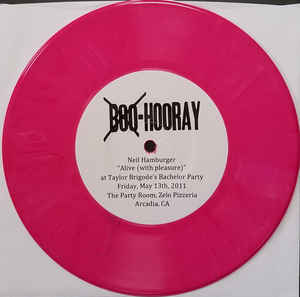 Neil Hamburger - Friday May 13th 2011 – "Alive (with pleasure)"
An unauthorized live recording of standup comedian Neil Hamburger at Taylor Brigode's bachelor party. Hamburger delivered both classic gags and brand-new zingers to a half-full Party Room at Zelo Pizzeria in Arcadia, California. Hear all of the tasteless shenanigans that ruined poor Taylor's pizza party on this collectable 7″ pink vinyl disc.
Supposedly a "Limited and numbered edition of 25000 copies" but none are actually numbered.
Medium: 7"
Related Products