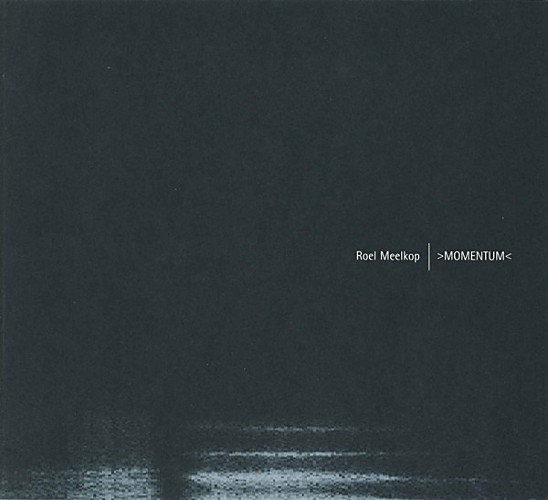 Roel Meelkop - Momentum
"This CD contains tracks that are based on works for specific spatial and temporal conditions. Sound installations are very different from compositions for CD, because circumstances differ widely from one situation to the other. In general, my approach to sound installations is more conceptual and systematic than my approach to sound works for CD. The spaces and events involved demand a more specific response to composing than the loudspeakers in my studio and living room. Sound installations are often multi-channel pieces, designed to fit in a certain space (in most cases an exhibition space in which they have to coexist with other works of art) whereas works for CD are composed for regular use in a regular situation (in most cases most likely the living room). To turn sound installation pieces into something more regular is not an easy task and I have been pondering about this for some time. In the end I decided to just give it a try and with careful editing I was able to come up with a satisfactory translation. The result is this CD: it gives an overview of some of the installations I have done in the last eight years. Some tracks are basically the same as the installation, others have been transformed into works that fit better the medium it is presented on." – Roel Meelkop, 2005.
Released in an Edition of 300.
www.nonvisualobjects.com
Medium: CD
Related Products