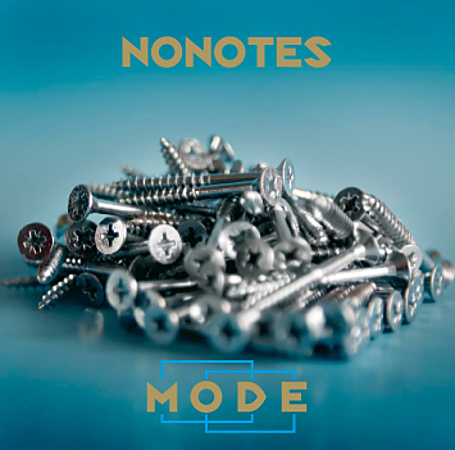 Nonotes - Mode
NoNotes is a project to create music without the use of notes.
It was founded: 2002-12-01. Six weeks later the first afbum "Mode" was finished.
The music you can best describe as industrial soundscapes. NoNotes uses synthesizers, a guitar and effects.
This project is more or less as a brother to Minimal Metal.
The members are: Martin Selen (Synthesizer) and Nico Selen (Guitar, Synthesizers and Effects).
"Despite the inspiration from machinery it's not an industrial work in say the Throbbing Gristle or Vivenza sense. Nonotes switch on their analogue synthesizers and start switching knobs to create a dark, sometimes unsettling, form of ambient music. At times loud and angular with, in a few pieces, some rusty blocks of rhythm, this is what Conrad Schnitzler would describe as 'non-keyboard electronics'. Put together in various layers, this is more mood music than the factual representation of life in the factory." Vital Weekly.
Medium: CD
Related Products