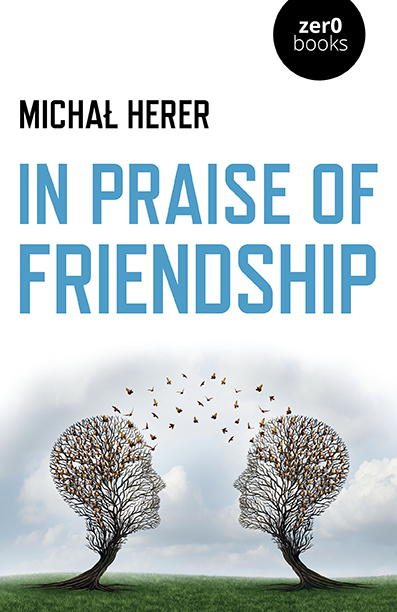 Michał Herer - In Praise of Friendship
We are living in the age of decline, or at least crisis, of what might be called a 'culture of friendship'. Our existence as social beings is constricted in a triangle whose three apices are: the alienated work, subjected to the principle of ruthless competition, the closed, isolated nuclear family and the national or 'cultural' community constituted in the act of aggression towards a common enemy (the 'alien'). It is precisely this constriction that makes the culture of friendship decline, and vice versa: it is this decline that seems to make any other way of life increasingly harder to imagine.
However, if we are to resist the temptation of returning to the logic of clashing, violent particularisms and defend ourselves against fascist or fascistoid tendencies that appear on the political horizon, some kind of opening must occur, we must once again be able to experiment with new forms of being together, despite divisions resulting from territorial and cultural identities or family relations. What we need is a renaissance of the culture of friendship.
Originally published in Poland (2017), this edition from Zero Books is the first English language publication of In Praise of Friendship. Paperback, 95 pages, published in 2021.
Michał Herer is an assistant professor in the Institute of Philosophy at the University of Warsaw. His doctoral dissertation "Gilles Deleuze. Struktury – Maszyny – Kreacje" (Gilles Deleuze. Structures – Machines – Creations) received an award from the Polish Ministry of Science and Higher Education.
He supports movements and groups that oppose the sinister fascist tendencies now manifesting in political and everyday life.
Medium: Book
Related Products