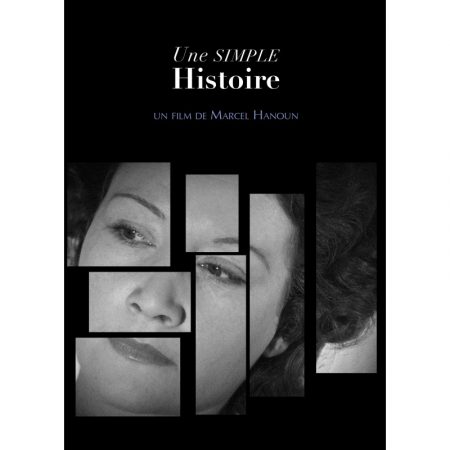 Marcel Hanoun - Une Simple Histoire
Originally on 16 mm, made in 1958, this film was Hanoun's first feature film. "Une Simple Histoire" shows Hanoun already considering the issues that would drive the rest of his career and his engagement with cinema a half-century before his passing. It reveals him in dialogue with his contemporaries Bresson and Godard, as well as with Jean-Marie Straub, Danièle Huillet, and Agnès Varda, among others. As its title indicates, the film is a simple tale of a woman and her daughter, which is precisely what makes it so powerful and so enigmatic for those who would like to know the why and what for.
"Une simple histoire comes across as a document, as a clinical statement on reality. And I insist on the word "clinical". Marcel Hanoun presents a film where the suspense does not come from the social aspect of the heroine's musadventures, but rather from their pathological aspect. Marcel Hanoun's originality is to have been able to not only describe a dramatic situation, but also to elaborate a woman's character. That's why I like this film."
– Jean-Luc Godard
Hanoun is deeply invested in the narrative capabilities of film, in an ostensibly antiquated yet original manner. Rather than following the approach of semiotic film theory (film-as-language), for Hanoun, filmmaking is a form of writing. On his personal website, Hanoun proclaimed, "I am a worker of the ephemeral and the perennial." Both a committed writer and a documentarian of the human condition, his tools included a camera as well as a pen.
Une simple histoire begins with a title card that signals Hanoun's concern with narrative film's documentary possibilities: "I imagined nothing, invented nothing. I am only repeating a TRUE story in its most minute details, as it was told to me by its heroine who at one time found herself lost, blinded, without lucidity, imprisoned in her anguish and her solitude, as could happen anytime to you, to me, to anyone."
64 minutes, black & white, 32-page booklet with texts by Noël Burch, Raphaël Bassan, Jean-Luc Godard.
Medium: DVD
Related Products