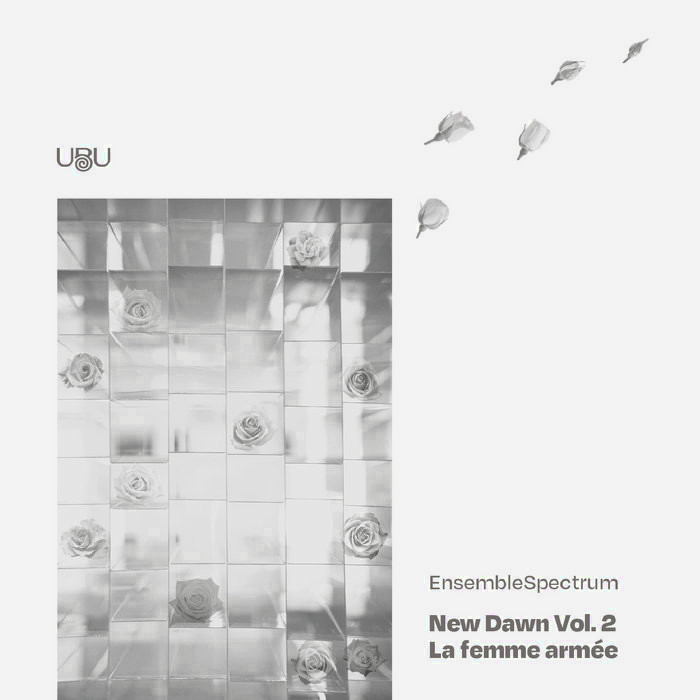 Martina Kachlová, Estera Wityńska, Anna Paluchová, Lucie Vítková - New Dawn Vol. 2 – La Femme Armée
I met these people during the Darmstad Summer School & Festival in 2023. A very open-minded chamber ensemble from Slovakia, specialising in 20th and 21st century music and always eager to perform lesser-known and new works, and to overcome mental and technical challenges in the process.
This CD from 2021 was dedicated to young composers from Slovakia, Czech republic, Latvia and Poland. The common theme – L'homme armé – was used as the beginning point of each original artistic approach.
1. Martina Kachlová – Pray for Viola 08:16
2. Estera Wityńska – I am leaving the haze behind me 05:52
3. Anna Paluchová – HUGH I. 11:12
4. Lucie Vítková – Room 12:33
5. Santa Bušs – a chantar… (lacuna) 19:10
Performers:
Katarina Turčinová – flutes
Peter Ulmann – oboe
Barnabás Kollárik – clarinets
Júlia Novosedlíková – piano
Lenka Novosedlíková – percussion
Daniel Rumler – violin
Ľudovít Kara – viola
Michal Haring – violoncello
Dávid Šarkézi – double bass
Denisa Uherová – sound design
Matej Sloboda – conductor, artistic leader, piano
See other releases by Ensemble Spectrum here.
Medium: CD
Related Products