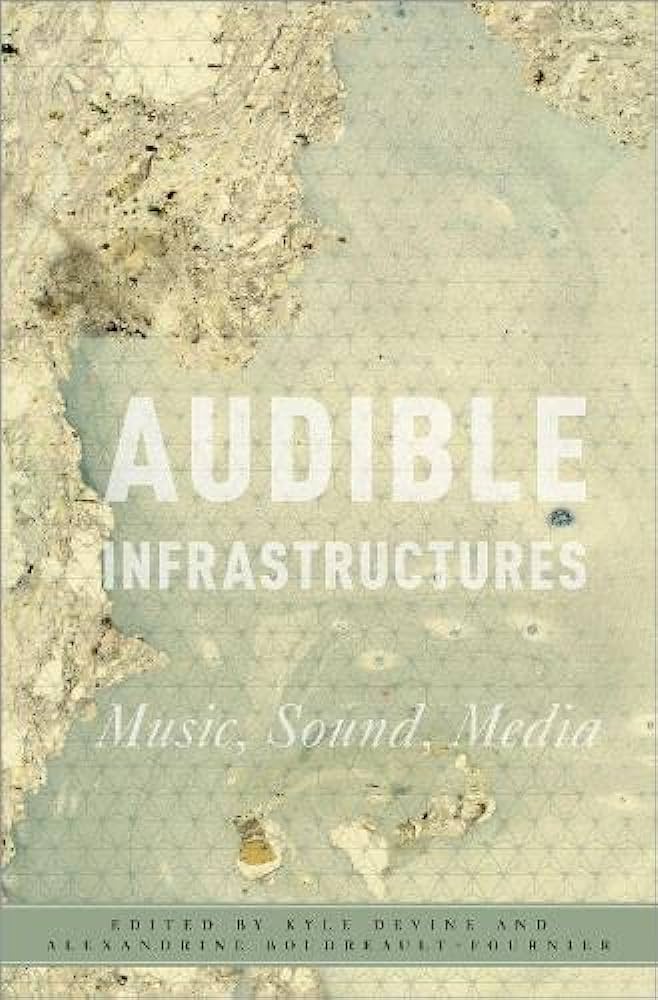 Kyle Devine, Alexandrine Boudreault-Fournier (Editors) - Audible Infrastructures
Our casual engagement with music often conceals the complex infrastructures that make our musical cultures possible. Audible Infrastructures takes readers to the sawmills, mineshafts, power grids, telecoms networks, transport systems, and junk piles that seem peripheral to musical culture and shows that they are actually pivotal to what music is, how it works, and why it matters.
Organized into three parts dedicated to the main phases in the social life and death of musical commodities — resources and production, circulation and transmission, failure and waste — this book provides a concerted archaeology of music's media infrastructures. As contributors reveal the material-environmental realities and political-economic conditions of music and listening, they open our eyes to the hidden dimensions of how music is made, delivered, and disposed of. In rethinking our responsibilities as musicians and listeners, this book calls for nothing less than a reconsideration of how music comes to sound.
Kyle Devine is Associate Professor, Department of Musicology, University of Oslo, Norway. Alexandrine Boudreault-Fournier is Associate Professor of Anthropology, University of Victoria, Canada
Table of Contents
Acknowledgements
List of Contributors
Section I: Introductions and Orientations
Chapter 1: Making Infrastructures Audible: An Introduction
Kyle Devine and Alexandrine Boudreault-Fournier
Chapter 2: Rivers, Gatherings, and Infrastructures
Will Straw
Chapter 3: Making Music, Building Roads: A Reflection on Sound, Materiality, and Social Transformation
Penny Harvey
Section II: Resources and Production
Chapter 4: Glittery: Unearthed Histories of Music, Mica, and Work
Alejandra Bronfman
Chapter 5: Timber to Timbre: Fiji Mahogany Plantations and Gibson Guitars
José E. Martínez-Reyes
Chapter 6: The Infrastructure and Environmental Consequences of Live Music
Matt Brennan
Section III: Circulation and Transmission
Chapter 7: Street Net and Electronic Music in Cuba
Alexandrine Boudreault-Fournier
Chapter 8: Sonopolis: Activist Infrastructures and Sonic Citizenship in Athens
Tom Western
Chapter 9: Shadows of Black and White: Materialities and Medialities in May Irwin's "Frog Song"
Leslie C. Gay, Jr.
Section IV: Failure and Waste
Chapter 10: Another Side of Shellac: Cultural and Natural Cycles of the Gramophone Disc
Elodie A. Roy
Chapter 11: The Sounds of Zombie Media: Waste and the Sustainable Afterlives of Repurposed Technologies
Lauren Flood
Chapter 12: Electronic Music and the Problem of Electricity
Gavin Steingo
Index
Paperback, published in 2021, 296 pages
Medium: Book
Related Products