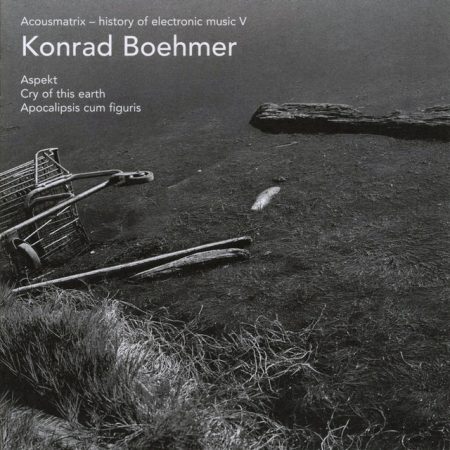 Konrad Boehmer - Aspekt / Cry of this Earth / Apocalipsis cum Figuris
From BVHaast's stellar series Acousmatrix (History of Electronic Music) this was volume 5.
German/Dutch composer and writer (1941-2014). A self-declared member of the Darmstadt School, he studied composition in Cologne with Karlheinz Stockhausen and Gottfried Michael Koenig, and philosophy, sociology, and musicology at the University of Cologne. After receiving his doctorate, he settled in Amsterdam, working until 1968 at the Institute for Sonology, Utrecht University. In 1972, he was appointed professor of music history and theory at the Royal Conservatory of The Hague.
Works on this CD:
Aspekt (15:24)
Cry of the Earth (15:14)
Apocalipsis Cum Figuris (38:00)
Medium: CD
Related Products