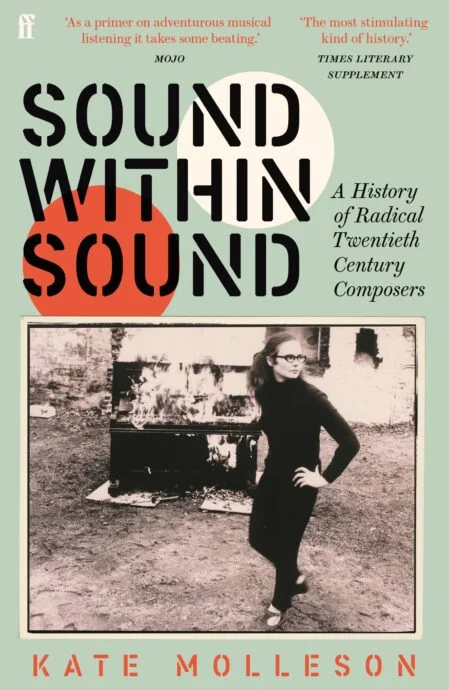 Kate Molleson - Sound Within Sound
The twentieth century was the century of modernity. Classical music flourished, and yet when we reflect on the genre's history its central figures seem to share three characteristics: they were white, male and western. But here is an alternative history of 20th-century composers, challenging the status quo while introducing you to a world of groundbreaking music.
Sound Within Sound is the impassioned and exhilarating story of ten composers who altered the course of musical history, only to be sidelined and denied recognition during an era that systemically favoured certain sounds – and people – over others:
Julián Carrillo, Ruth Crawford-Seeger, Walter Smetak, José Maceda, Galina Ustvolskaya, Emahoy Tsegué-Mariam Guebru, Else Marie Pade, Muhal Richard Abrams, Éliane Radigue and Annea Lockwood.
Paperback, published in 2022, 354 pages.
Kate Molleson is a journalist and broadcaster and one of the UK's leading commentators on contemporary classical music. She presents BBC Radio 3's New Music Show and Music Matters, and her articles have been published in the Guardian, New Statesman, Prospect, The Herald, BBC Music Magazine and elsewhere.
Publisher:
Faber
/ ISBN: ‎ 978-0571363230
Medium: Book
Related Products