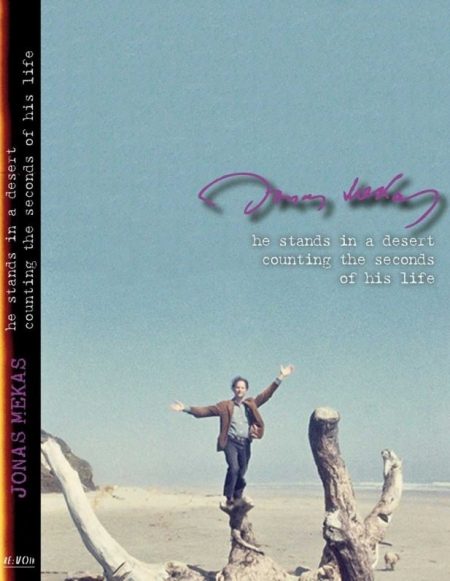 Jonas Mekas - He Stands In A Desert Counting The Seconds Of His Life
Mekas wrote the following about this film, on the website of Film-Makers Coop:
"A continuation of my film diaries. The footage covers the period from 1969 to 1984. During the same period I shot much more footage than what you see in He Stands… I am including in this film only the most impersonal footage. Originally, I was planning to call this film "Anthropological Sketches". It consists of scenes, sketches of people, activities, happenings, events outside – or almost outside – of my life which I am observing from a slight distance. There are some sketches that are from my personal life, I included them to balance, to warm up the impersonal material. There will be two more films from the same period: one will include all my 'personal' material (home, friends), the other all my 'abstract' material.
The film consists of 124 brief sketches, each half-a-minute to about two minutes long. Portraits of people I have spent time with, places, seasons of the year, weather (storms, snow blizzards, etc.), many of my film-maker friends such as Hans Richter, Rossellini, Marcel Hanoun, Adolfo Arrieta, Henri Langlois, Cavalcanti, Kubelka, Ken Jacobs, Kenneth Anger, Kuchars, Breer, Willard Van Dyke, Frampton, etc., or just friends, such as John Lennon, Jackie Onassis, Lee Radzwill, John Kennedy Jr. & Caroline, Tina and Anthony Radziwill, Peter Beard, Andy Warhol, Richard Foreman, P. Adams Sitney, Yoko Ono, Raimund Abraham, Hermann Nitsch, Allen Ginsberg, George Maciunas, and countless others – streets and parks of New York – brief escapes into nature, out of town – nothing spectacular, all very insignificant, unimportant – misc. celebrations of life that has gone, by now, and remains only as recorded in these personal, brief sketches. 'You keep a diary & the diary will keep you.' – Mae West, to Peter Beard (from the film)"
160 Minutes, French subtitles. Contains a 60-pages booklet. Extra: Quartet Number One (1991) by Jonas Mekas.
rvrrr
Medium: DVD
Related Products