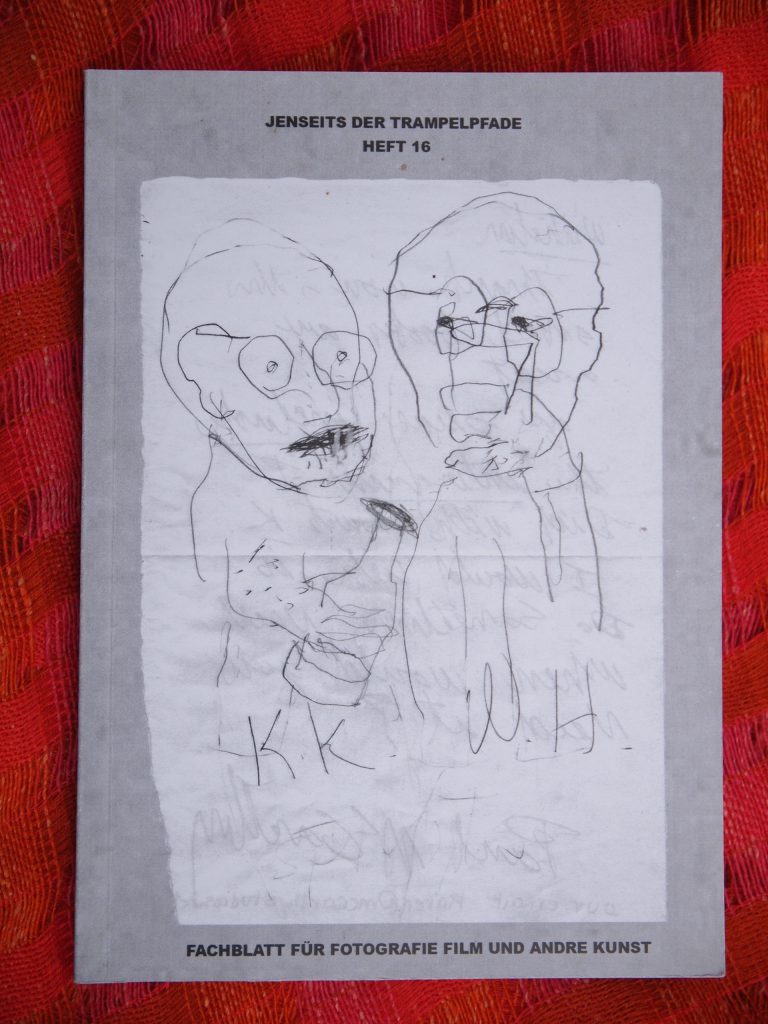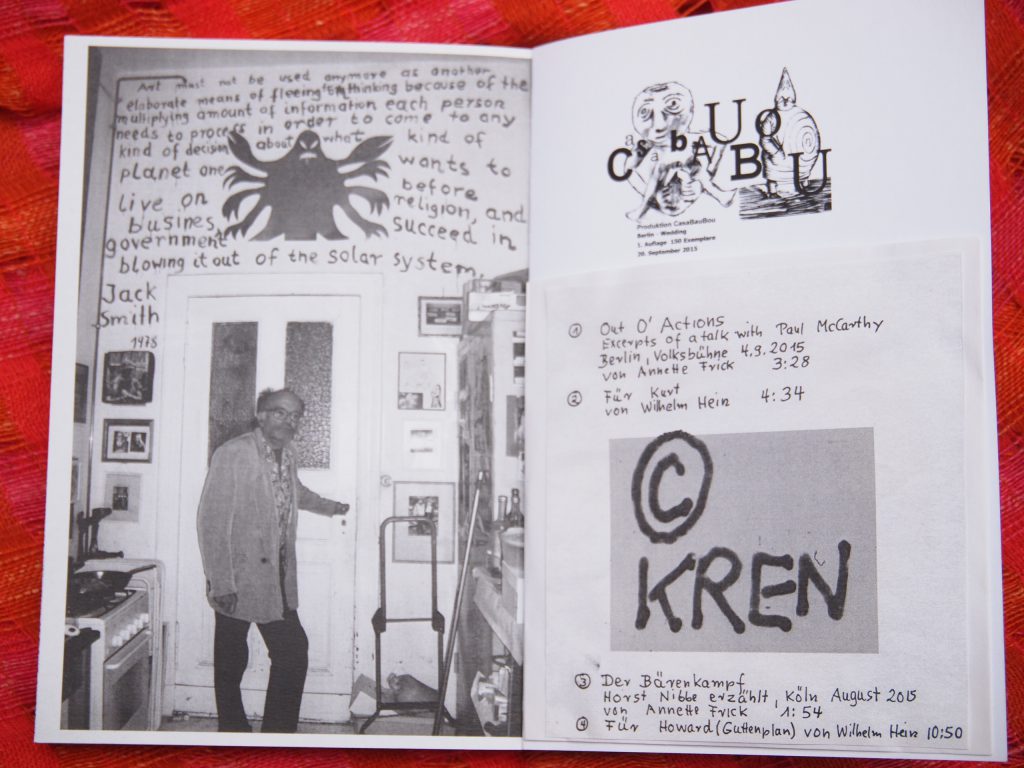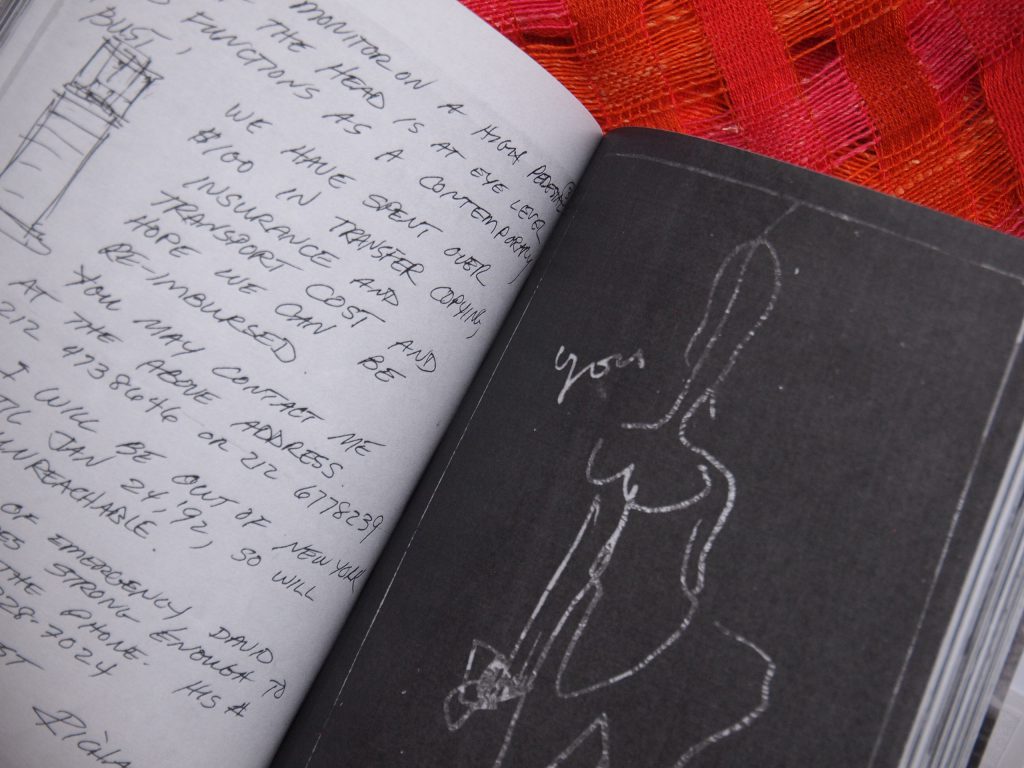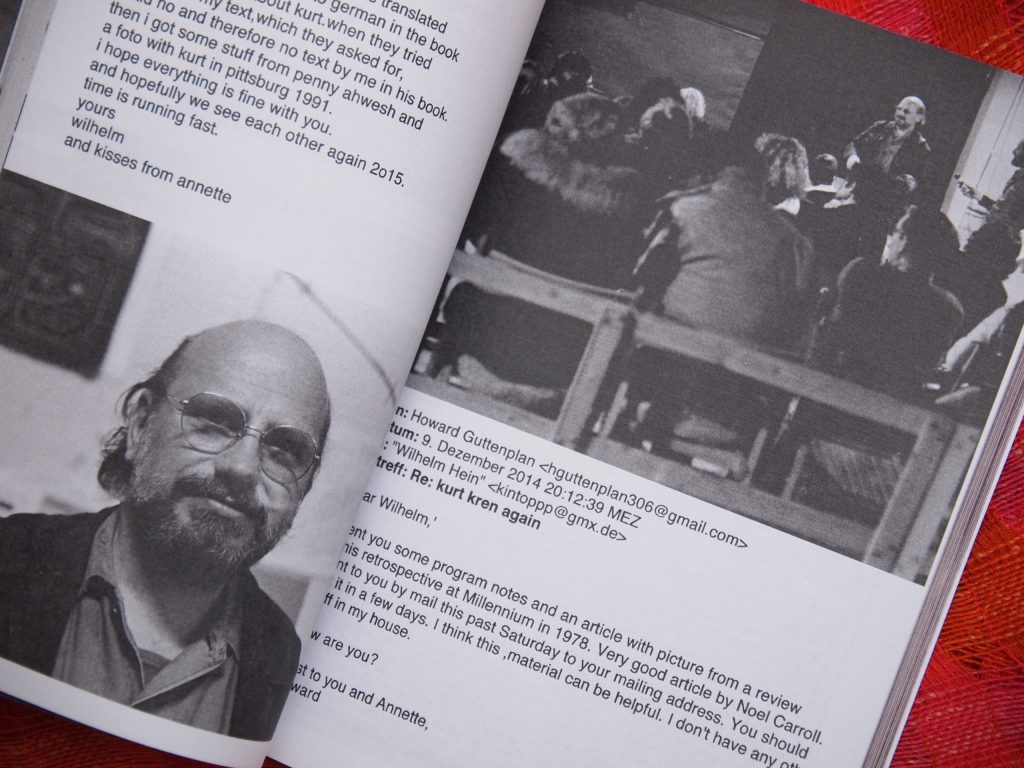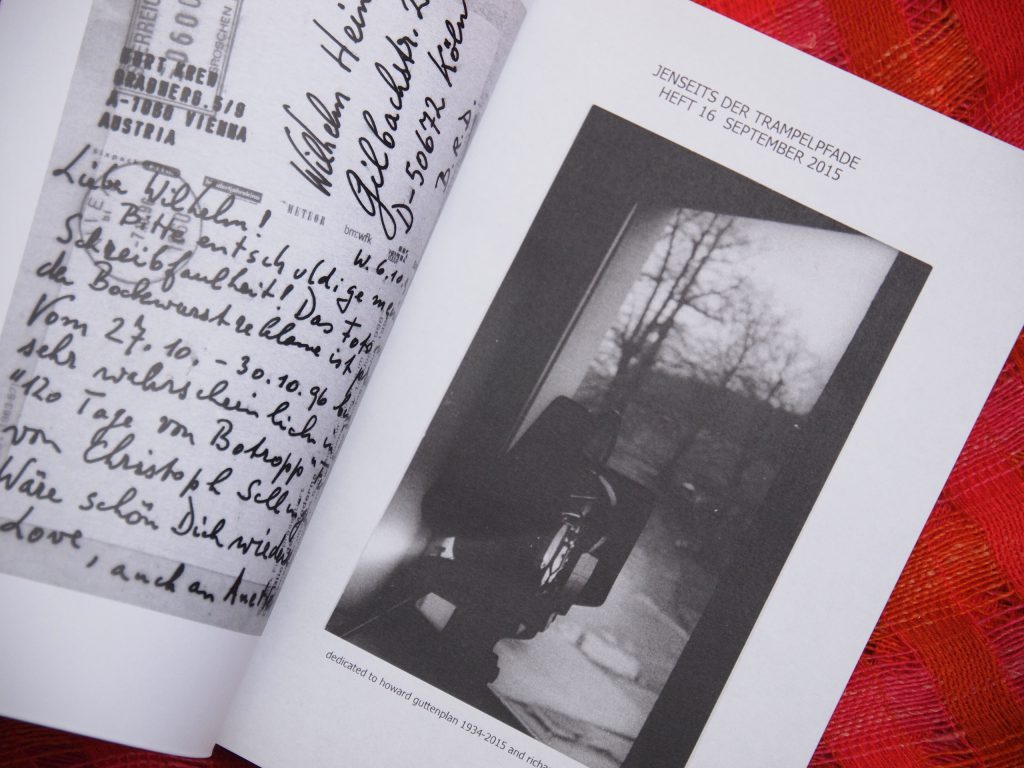 Wilhelm Hein & Annette Frick - Jenseits der Trampelpfade Heft 16
This edition includes the original Heft 9 (dedicated to Kurt Kren), that is out of print. On top of that here's a lot of new material. Text is partly in german, most of it is in english. The highly refined drawing of Kren with Willhelm Hein was contributed by Paul McCarthy. The DVD included is the same as the one in Heft 9, with:
Published in 2015, paperback, about 90 pages.
Out O'Actions – Excerpts of a talk with Paul McCarthy 3:28
Für Kurt – by Wilhelm Hein 4:34
Der Bärenkampf – Horst Nibbe erzählt 1:54
Für Howard (Guttenplan) by Wilhelm Hein  10:50
Medium: Magazine
Related Products