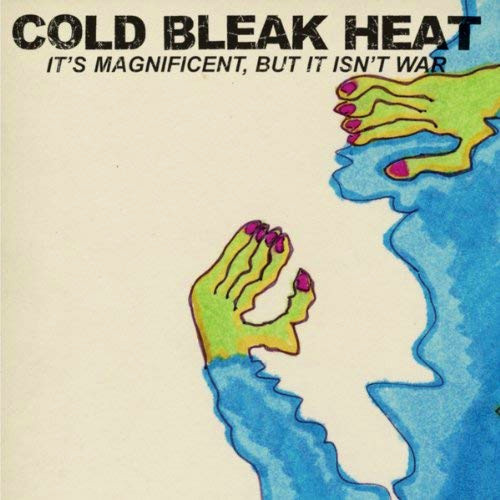 Cold Bleak Heat - It's Magnificent, But It Isn't War
Cold Bleak Heat is a new free-improvising quartet assembled around the central core of long-term sparring partners saxophonist Paul Flaherty and drummer Chris Corsano. Here they're joined by bassist Matt Heyner – best known for his work with punk primitive avant gardists The No-Neck Blues Band and free jazz powerhouse Test – and trumpeter Greg Kelley, one of the central cogs in Boston's radical new music scene.
Kelley's weird micro-gestures and his lack of interest in conventional modes of delineation and dialogue lend the music much of its evocative, alien shape. As a member of Nmperign he has developed a free music based around allusive, pointillist constructions and low, semi-audible blushes that has allowed him to move beyond mere call-and-response forms of musical interaction and out into more intuitive, higher-minded realms. As a saxophonist Paul Flaherty has come to very similar conclusions, driven in part by the virtual isolation in which he's worked for most of his life. Here, in the company of a drummer and bassist who came up through the liberated fringes of avant rock and hardcore, they sound perfectly at home, working organic, omni-directional rhythms, long-held tones and huge smears pf cross-register roar into transient architectures well beyond the articulation of traditional jazz alphabets. Comes with a beautiful liner pome from Mr Dredd Foole.
Medium: CD
Related Products