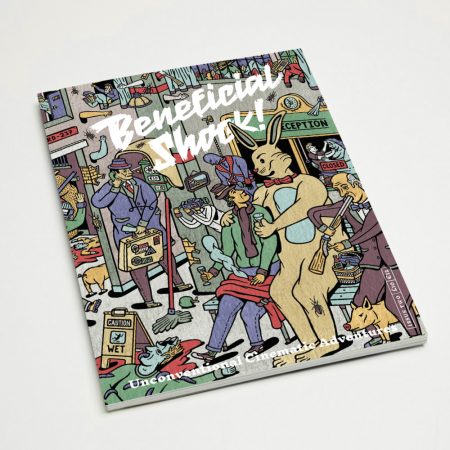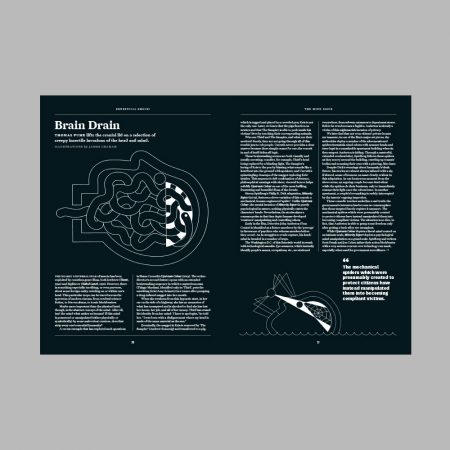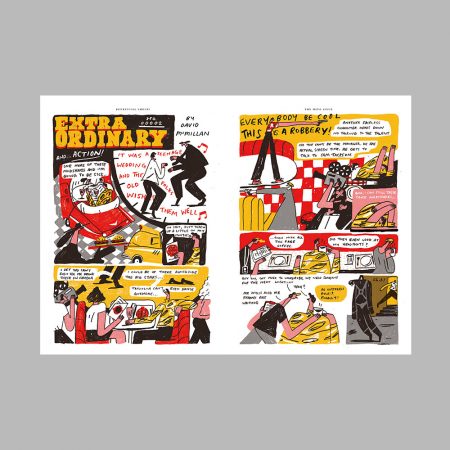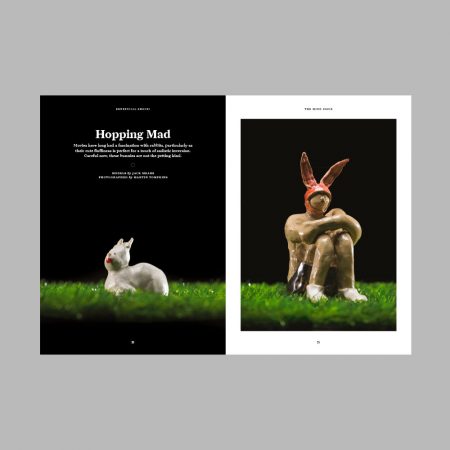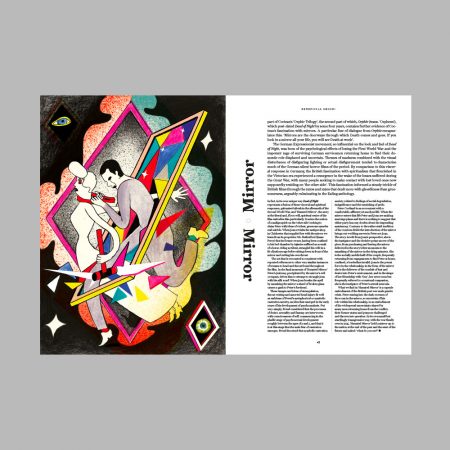 Beneficial Shock! - Issue Two
Issue Two has as theme: Mind. Peeling back the layers of the human psyche to reveal just what it is that makes us tick. It features work by Ellice Weaver, George Mccullum, Jack Mears, Katia Fouquet, James Graham, Joe Munro and Robert Rubbish lending their barmy imaginings to features on mirrors as devices of altered perception, a revisionist take on Snow White and an answer to the question: what exactly did happen to Barton Fink after the end credits rolled? Alongside these more cerebral features are a mind-boggling array of graphic novels, mock adverts and visual prescriptions to cure even the most headstrong cynic.
ABOUT
Beneficial Shock! is a new bi-annual magazine for film lovers and design enthusiasts, with accompanying screen based motion features that will champion progressive thinking from contemporary illustrators, graphic designers and photographers. Rather than your standard film magazine full of reviews, celebrity news and press images, Beneficial Shock! aims to use illustration, visual documentation and design in humorous and irreverent ways to expressively interpret film related content. In short, film is just the beginning.
Editor Gabriel Solomons explains: "Although there are great independent film magazines out there, Beneficial Shock! fills a gap where more can be made of the relationship between writers and image-makers with film as the starting point.
fthry
Medium: Magazine
Related Products