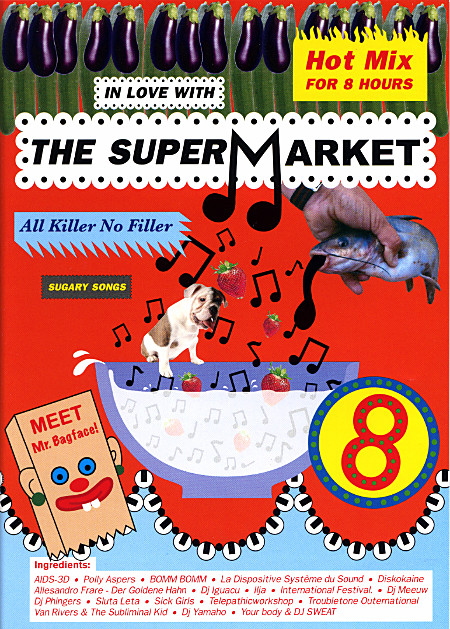 Various Artists - Big 8 In Love With The Supermarket
Big 8 is a music mega mix pot-pourri selection by Yngve Holen and Darri Lorenzen. Big 8 In Love With The Supermarket is published by International Festival on the occasion of the one day event My Market held at the House of World Cultures (Haus der Kulturen der Welt) in Berlin, May 2007.
What is "In Love With The Supermarket" all about? It is a thematic Audio-DVD, with different DJ's and friends who have been invited to contribute to the making of a Soundtrack. In total eight hours of sound recordings have been mixed together into one long, supreme love declaration to the art of shopping. The recordings maintain every artist's characteristics, but can anyhow be heard as an ensemble. All recordings on this Audio-DVD are in MP3 format.
Medium: Audio DVD
Related Products