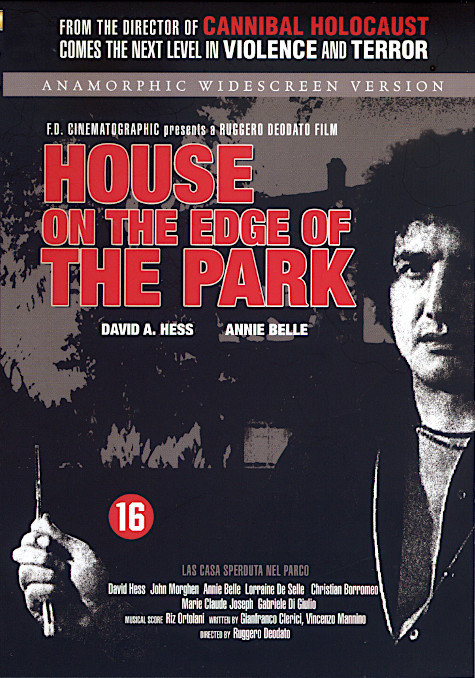 Ruggero Deodato - House On The Edge Of The Park
A Horror slasher flic by cult director Ruggero Deodato.
David A. Hess plays Alex, a NY mechanic who, before the opening credits begin to roll, rapes and strangles an anonymous female (although it's not made clear whether the girl is actually dead). Cut to him and his friend Ricky (Giovanni Lombardo Radice), who have plans to go "boogie-ing" when they're accosted by a rich young couple with car trouble. Ricky fixes the problem (a torn alternator wire), and Alex persuades the couple to invite them to a little 'get-together' at an appropriately-secluded villa. Before long, Alex and Ricky are engaging in some rather heavy petting, and things turn violent.
This is the original uncut version.
Medium: DVD
Related Products