Sorry, this product cannot be purchased.
Out of stock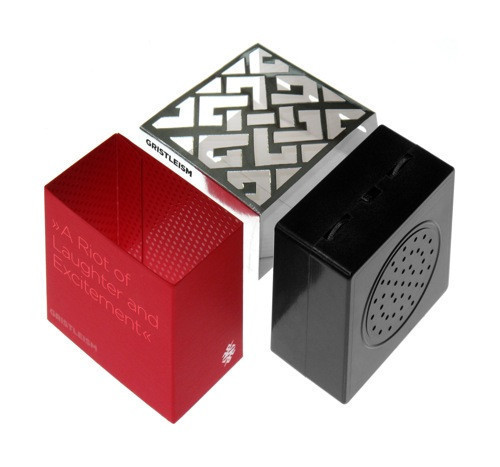 Throbbing Gristle & Christiaan Virant - Gristleism
The meme is the message! A Throbbing Gristle collectable or the future of music? This palm-sized device offers instant gratification for noise junkies, a veritable playground with multiple possiblities for manipulation. The second brainchild of Christiaan Virant is stacked with 13 loops: a mix of experimental noise, industrial drone, classic melodies and rhythms. More sophisticated than its predecessor, the Buddha Machine, with built-in 50mm speaker, volume control, pitch-shift control and loop-selector switch and produced in a limited edition. Take note: only for unplugged use! Handsomely packaged in red, chrome or black. Availability can vary – so please inform us which colour you prefer!
Batteries excluded.
Medium: Gadget
Related Products