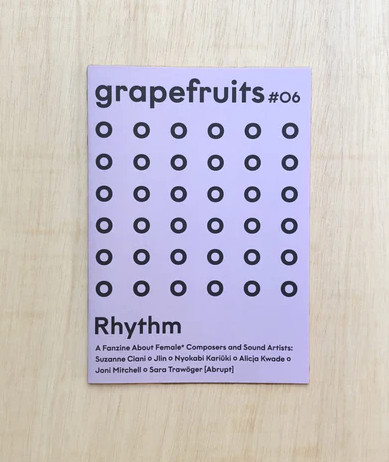 Grapefruits - #06: Rhythm
Great work, again, by editor and designer Elisa Metz. Grapefruits.Online is still a strong platform for female and non-binary sound artists, with a culmination in a printed zine on a regular basis. Featured this time are:
Suzanne Ciani, Jlin, Nyokabi Kariüki, Alicja Kwade, Joni Mitchell and Sara Trawöger [Abrupt].
Medium: Magazine
Related Products