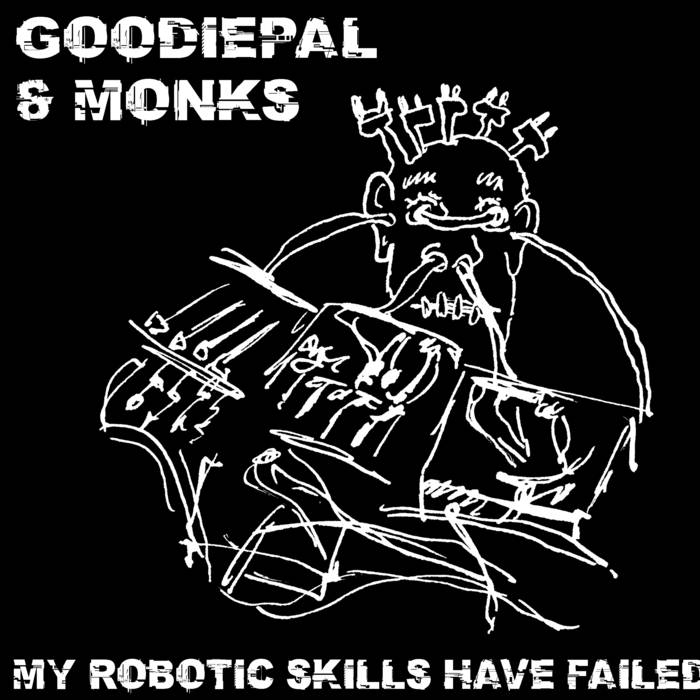 Goodiepal & Monks - My Robotic Skills Have Failed
Attentive Underbelly fans will have noticed how much I love Goodiepal and his Pals, maverick artists from that crazy peninsula that is Denmark. They have frequented Rotterdam for many years and these recordings here are by now almost historical. In the first place because the venue they played at the time has ceased to exist, in the second place because the Pals and the Banana School they represent have always been in flux with people fading in and fading out all the time, but at the heart we always find the man himself and the amazing Nynne Roberta Pedersen.
So what happened here, and how, why? Rotterdam musicians and organizers Johanna and Vanita Monk invited the group to play in their project space De Nieuwe Ruimte in South Rotterdam in 2016. They improvised around a Goodiepal tune that was a big hit at the time, and which you will hear as some sort of Wagnerian theme at the heart of everything. The Monks and local hero Friso van Wijck joined in.
This material is now re-materializing in this hybrid publication! A fold-out cover the size of a 7″ single cover, with info and pictures taken at the event, plus… the music as immaterial material as it should be. For only 3 euro you can find out how, and why.
Goodiepal: acoustic guitar, vocals, whistling, etc
Nynne Roberta Pedersen: toy organ, keyboard
Moisés Horta Valenzuela: computer, clay whistle
Oliver Laumann: percussion, vocals
Lars Skinnebach: electronics
Vanita Monk: electric guitar, vocals
Johanna Monk: clarinets, saxophones, electric bell, etc
Friso van Wijck: drums, percussion
hybrd
Medium: Download Plus
Related Products