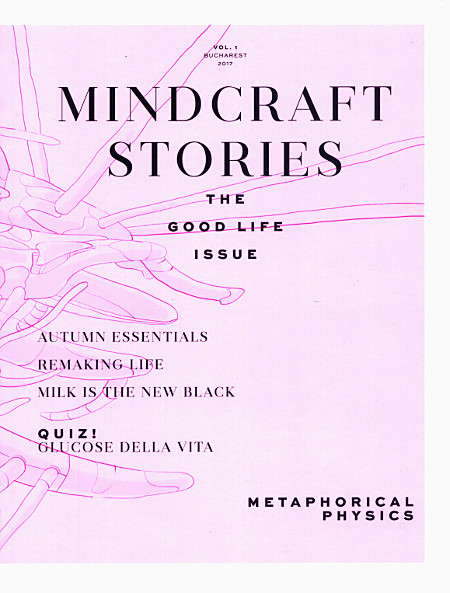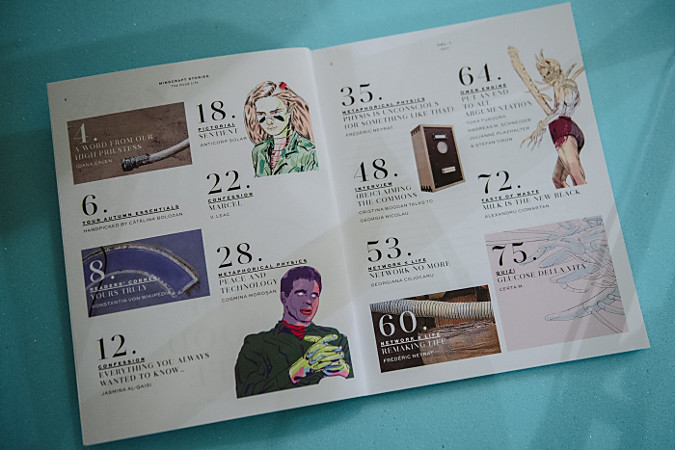 Mindcraft Stories - #1 The Good Life Issue
Liminal is a Bucharest based festival and year round project of ideas and experiences to inspire and engage people to evaluate the role and impact of technological advancement over their lives.
Mindcraft Stories #1 "The Good Life Issue" is Liminal's associated publication, a glossy and culturally rich contemporary lifestyle magazine.
Having all the famous sections of a notorious publication (editor's pick, readers' corner, pictorial, confession, essay, interview, recipe, horoscope and quizz), the issue is meant as a guide to its readers in living the best possible life. In between lines, unfamiliar ideas, odd references, subversive quotes and troubling comments unfold. How do you react when your guide questions your existential choices? The publication was coordinated by Cristina Bogdan, art critic and founder of art space ODD.
Liminal's crossdisciplinary team consists of: philosophers, curators, technologists, scientists, experience designers, researchers, herbalists, all connected by a genuine interest in hybrid forms of expressions at the confluence of art, science and technology.
See also:  www.liminal.ro    www.modulab.ro
Medium: Magazine
Related Products