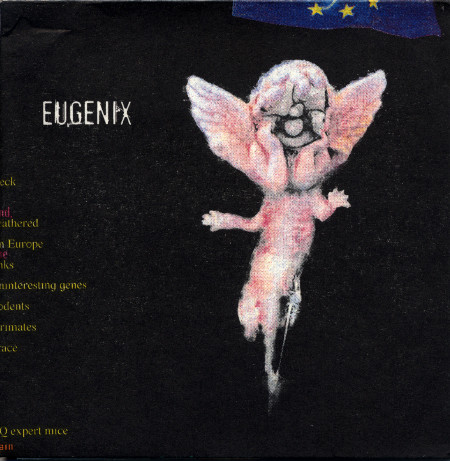 Anti Delusion Mechanism - Eugenix
Dead Fish Fuck, computer-processing and analog synths, and Vilbjørg Skrot, vocals. The CD-cover is a folded double sided A3 poster printed by the stencil-printer collective Knust in Nijmegen, the Netherlands.
The texts for Eugenix are rooted in cutups taken from current scientific and commercial texts of genetics in combination with historical and newer ideas of eugenics.
Medium: CD
Related Products