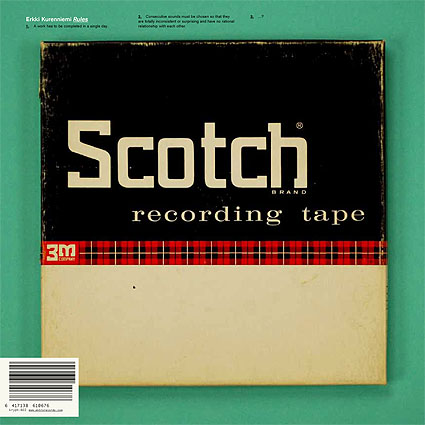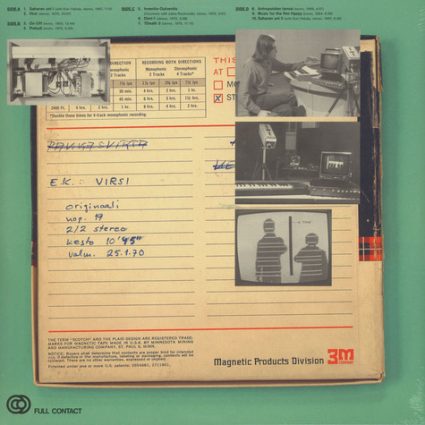 Erkki Kurenniemi - Rules
One of the great unsung pioneers of the electronic age, Erkki Kurenniemi (1941–2017) played a central role in the development of electronic music in Finland. In the early 1960s he founded The University of Helsinki Electronic Music Studio, where the most well known of his electroacoustic recordings were realized. This record collects tracks produced during 1963-1975 – including Kurenniemi's focal works and previously unreleased raw material composed as solo works – as well as works in collaboration with Kari Hakala, Jukka Ruohomäki, Otto Donner and Eino Ruutsalo.
Kurenniemi's impulsive attitude towards his art – including electronic music, films, media art, instrument design – is perfectly captured in his composition rules presented as a guide line of the release:
#1 The work has to be completed in a single day
#2 Consecutive sounds must be chosen so that they are totally inconsistent or surprising and have no rational relationship with each other
#3 ..?
Tracks:
A
1. Saharan uni I (with Kari Hakala, stereo, 1967, 7:10)
2. Visi (stereo, 1970, 10:47)
B
3. On-Off (mono, 1963, 12:44)
4. Preeludi (mono, 1970, 6:33)
C
5. Inventio-Outventio (with Jukka Ruohomäki, stereo, 1970, 3:51)
6. Dimi-1 (stereo, 1970, 3:08)
7. ?Death 3 (stereo, 1975, 11:15)
D
8. Antropoidien Tanssi (mono, 1968, 4:37)
9. Music for the film Hippy (mono, 1964, 6:38)
10. Saharan uni II (with Kari Hakala, stereo, 1967, 6:35)
Newly digitized from the original master tapes with highest possible sample rate and resolution.
"Erkki Kurenniemi, a brilliant, eccentric figure – imagine a Finnish hybrid of Stockhausen, Buckminster Fuller and Steve Jobs…" – Simon Reynolds: Retromania – Pop Culture's Addiction to Its Own Past, (2011).
Medium: LP
Related Products