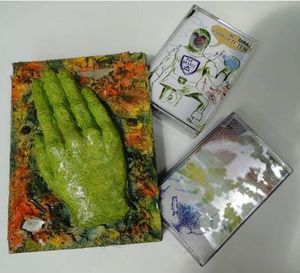 Dve Bajage - Ne Diraj Zgaziće Te Tenk / Hard Core Tapes
Two tapes are in this amazing cover, one is single-sided. Dve Bajage are Ljubiša Karanović and Marjan Đarmati.
The release is from 2013, but the recordings were made in Žitište, Serbia in 1995 (sides A & B) and 1999 (side C).
hybrd
Medium: Music Cassette Box
Related Products