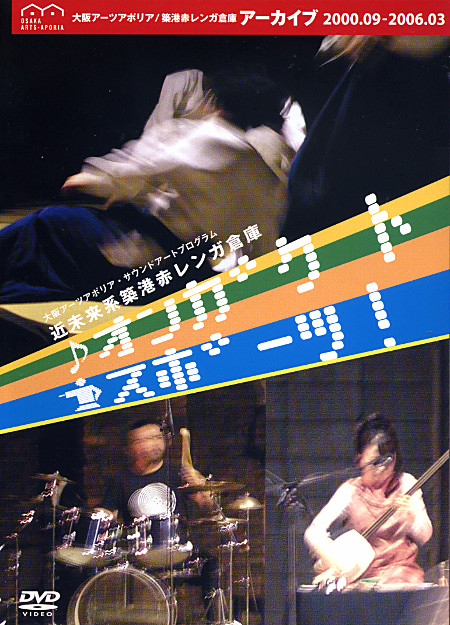 Dora Video - Dora Video Live Show
Dora Video is the brain child of Yoshimitsu Ichiraku (drums and computer), who appeared in the 2005 summer grand bazaar commercial for the department store Laforet Harajuku, won an honorary mention in the Digital Music division of Europe's largest media art festival, ARS Electronica, and has been active as the drummer in the band Yamaguchi, which has stirred up quite a storm of prizes and awards world wide.
This DVD is a project recorded on two occasions with about 25 Karate Men for each performance. The first show is Yoshimitsu Ichiraku on electronics and on the secomd date he plays on acoustic drums. The sound recording is not that great, a rather hollow sound lacking in the lower frequencies and a bit to much emphasis on mid- and higher frequencies.
Recorded in september 2000 and march 2006 in the Osaka Arts-Aporia Centre.
Note: The introduction to the concerts is only in Japanese without subtitle translations and all the written information is in Japanese characters without translation.
Also included is a set of six postcards with images from the venue shot by photographer Kazuo Fukunaga.
Medium: DVD
Related Products